Good news丨The body workshop awarded with The Pioneer Workers
Midsummer season, everywhere permeated with the fervor of the harvest. In early June, the city federation of trade unions spread good news: the body workshop of Songuo was evaluated and titled as The Pioneer Workers of Dezhou city.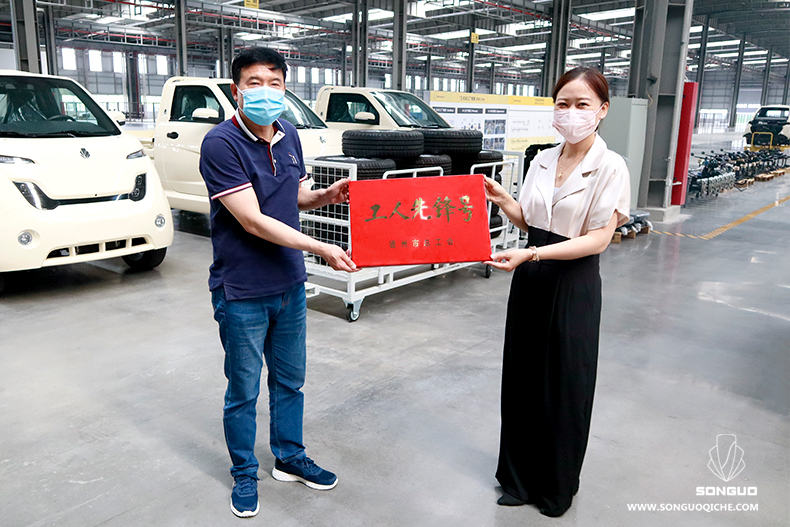 The honorary title of The Pioneer Workers was formulated and issued by ACFTU(All China Federation of Trade Unions) with top ranking work, service, performance and team as its content, to commend the advanced collectives contributed in economic and cultural sections at certain regions.

Songuo Motors outclassed conventional production process with new material and new technology. Body production is a significant part among three major processes of independent technologies. With the internationally advanced cold-welding body line, Songuo's body workshop has distinct advantages in terms of process, production cost, product structure and other aspects compared with conventional ones.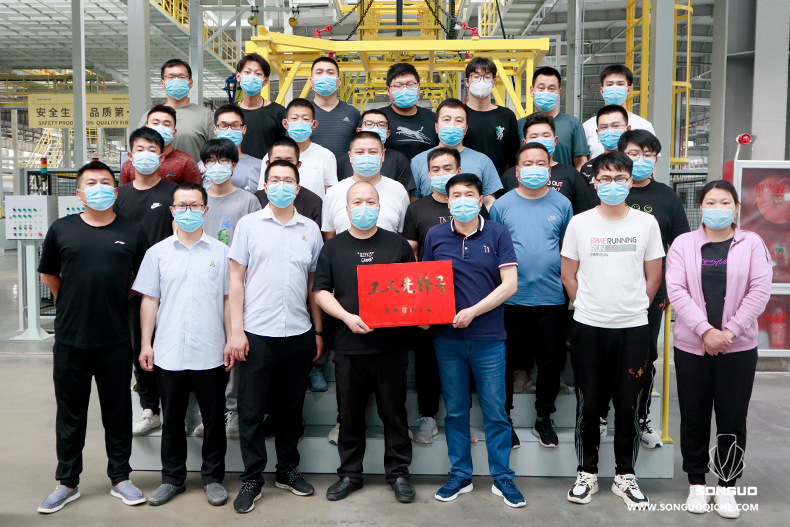 Songuo body workshop team is committed to exploring the innovation of technology. While changing the traditional body welding mode, as well as the integration of new material body cover and space frame structure, the products are light-weighted and the manufacturing process is more environmentally protective with lower carbon emission.

At present, new energy vehicles are in a period of rapid development and energy renovation and process innovation is an irreversible future trend. As one of main three workshops of Songuo, the body workshop will give full play to the spirit of teamwork, adhere to innovation leading and repay the enterprise and society with first-class performance in the company's strategy of taking innovation as the core competitiveness.