Pakistan "National Housing" Project The inauguration ceremony of the first mass-production product held in Pyeongtaek, South Korea
On September 4th, Songuo Motors and G-SONGUO Composites Technology Co., Ltd. cooperated in the Pakistan "National Housing" project. The design requirement of the building is two floors with a total construction area of 160 square meters. The completion ceremony of the first mass-production product was held at the Pyeongtaek plant in South Korea.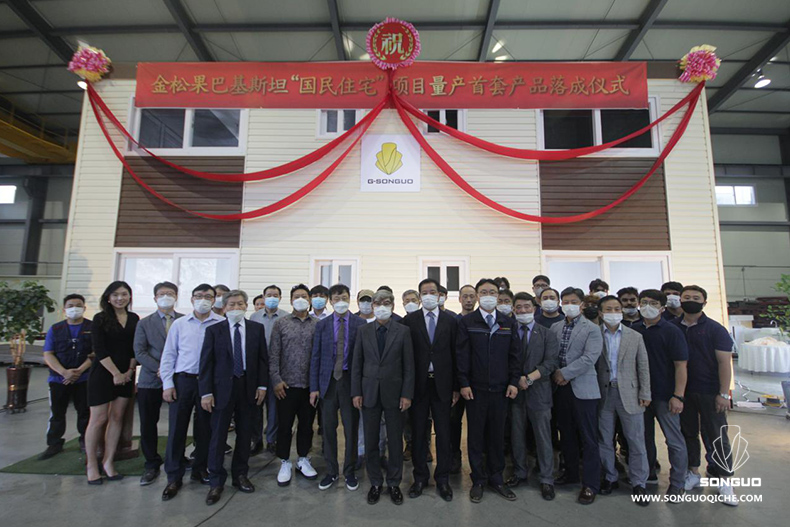 G-SONGUO's new material modular building is inspired by "cars are houses running on land, yachts are houses floating on water", based on the mature technology of the automobile industry's century-old assembly line production, and new materials jointly developed with Songuo modular building technology and industrial application.
The building is constructed with a variety of composite materials, lightweight, high strength, double-layer thermal insulation, low maintenance cost, fully automated production, green, and environmentally friendly. Circuits, pipes, and the multi-media system are integrated into the wall at one time. The housing will be quickly assembled after the panels are delivered on-site, during which there will be no construction waste. Furthermore, residents can settle down without furnishing the housing for the second time. The service life of the products, in conformity to the building code of ICC, is over 50 years. The modular housing can also be disassembled and removed. At present, there are not any products provided with the same technologies and cost-effectiveness. The housing that overthrows the tradition is not only the innovation of new material, new technology, and new process but also representing the new idea of modularized, light-weight, and smart architecture in the future.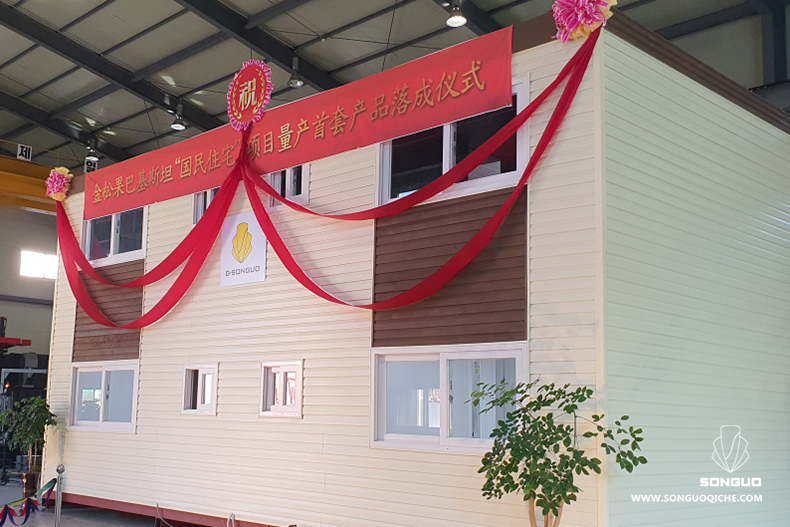 In February of 2020, G-SONGUO and Prime Minister's Office Naya Pakistan Housing & Development Authority signed an agreement concerning providing the new material modular housing for Pakistan, which then will be provided by the Pakistan Government to its people as "National Housing". Today, the first set of customized products are completed, laying a solid foundation for subsequent supply on a large scale.