SONGUO Eastern Europe Assembly Plant was signed for landing in Bulgaria
From December 8th to 12th, a delegation of Songuo Motors visited Bulgaria. At 13:00 (local time), on the Council of Ministers, under the witness of Ms. Mariana Nikolova, Deputy Prime Minister of National Economy and Population Policy, Mr. Lachezar Borisov, Deputy Minister of Economic Affairs, and the leaders of other countries and departments such as the Investment Bureau of the Ministry of Economy, the Memorandum of Understanding (MOU) of the final assembly plant was signed.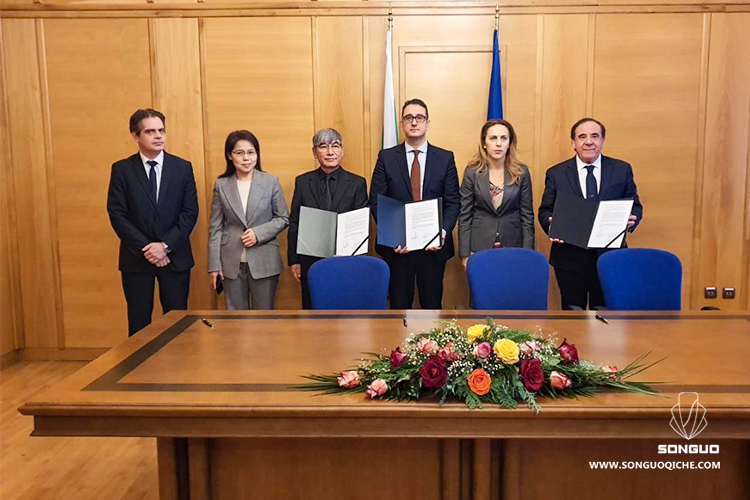 The MOU was signed by the Bulgarian National Investment Agency, Songuo Motors and the Italian company Hadid Group. The two companies announced that they will jointly invest 200 million euros in Bulgaria to build a final assembly plant for electric vehicles.

"We accept the MOU. The two companies have very well evaluated Bulgaria's investment environment and the government's achievements in promoting and improving the business environment." Mariana Nikolova, Deputy Prime Minister, said: "Bulgaria's has recognized advantages and higher credit ratings in the map of investment in Eastern Europe."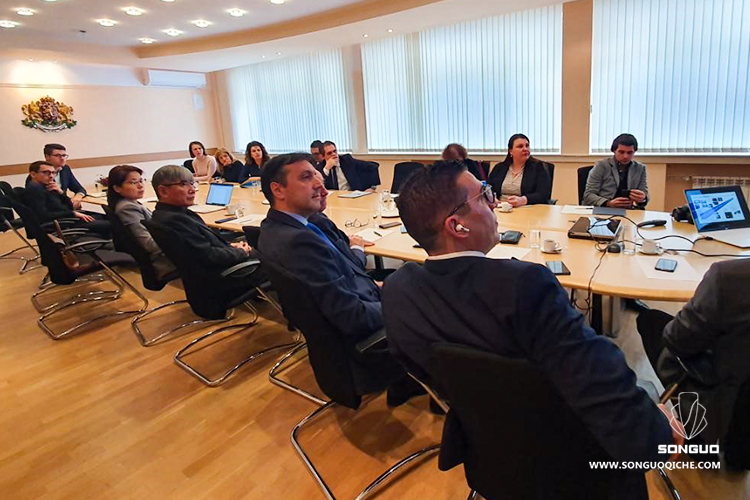 During the signing ceremony, Tim Shin, CEO of Songuo Motors, said that although Songuo was in Bulgaria for the first time, we believe that with the efforts of various partners, the project will surely succeed in Bulgaria. Vicenzo Di Grandi, the project's partner, chairman of Hadid Group, Italy's largest steel company, said: "For us, Bulgaria is a peaceful and stable country, and the growing GDP guarantees the future of the project." It has developed steadily in Bulgaria for more than three years.

The project will create about 2,000 jobs in the local area. All parties are full of expectations for the landing of Songuo vehicles. The Government Investment Bureau will set up a special team to provide "one to one" service for the project, and the project landing site is in communication. It is understood that the Songuo Eastern Europe will complete the relevant early formalities as early as 2020.

With the delivery of the plant in the main factory area of Dezhou High-tech Zone and the completion of the first phase of equipment installation and commissioning, Songuo is accelerating the pace of landing of its overseas assembly plant and progress in the international market.

Background

The Republic of Bulgaria is a country in southeastern Europe. It joined NATO in 2004, joined the European Union on January 1, 2007, and joined the Schengen area in February 2012. There is an Economic, Trade, and Science and Technology Cooperation Committee between the Chinese and Bulgarian governments. Bulgaria is also one of China's "Belt and Road" nodes.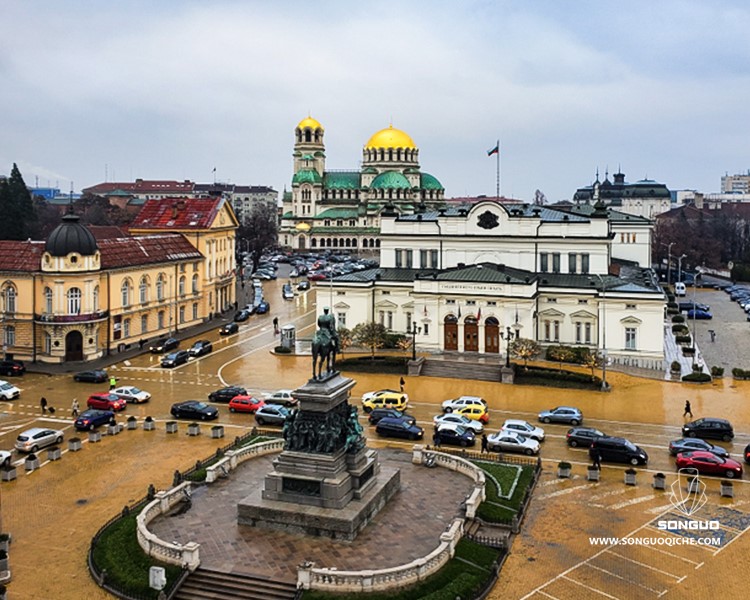 News link:

On the 12th, the local major news media published the signing information of SONGUO project: