A few days ago, the reporter saw the workers were tensely carrying out the final equipment commissioning in the No. 2 workshop of the SONGUO Motors Project. The eight injection molding machines of the first phase had entered the stage of non-material operation.
It is understood that SONGUO Motors Co., Ltd. is a key technology R&D and production enterprise of new energy vehicles. The total project plan covers an area of 2,173 mu and the construction area exceeds 956,000 square meters. The first phase of the car project covers an area of 781 mu and is expected to be delivered by the end of 2019. It will produce 230,000 sets of new energy vehicle modules per year when the project is put into production, and the annual sales revenue of the main project will exceed RMB 20 billion.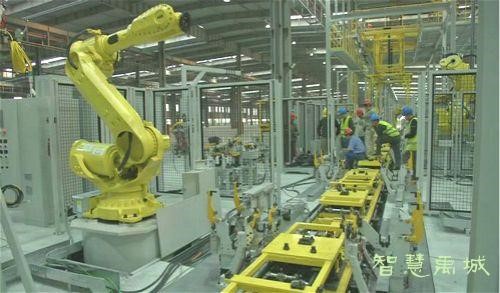 At present, SONGUO Motors has completed the development and prototype production of 20 new vehicles including new energy logistics vehicles, new energy passenger vehicles and electric motorcycles. The project leads the industry innovation with new materials, new technologies and new processes. By mastering the core technology, the first application of the new materials in the new energy vehicle and industrial production will be realized for the first time in the super cars. The space frame structure is applied on a large scale in civilian vehicles. On September 30th, the first TORO series of SONGUO Motors were approved by the Korean Ministry of Transportation Safety and licensed for driving on the road. Up to now, SONGUO Motors has signed distribution contracts of nearly 800,000 vehicles with distributors in more than 50 countries.