On the afternoon of October 9th, Liu Bingguo, deputy secretary of the Dezhou Municipal Committee and Mayor, came to Yucheng to investigate key projects. Zhang Anmin, member of the Standing Committee of the Dezhou Municipal Committee, Secretary-General of the Municipal Party Committee, and Secretary of the Municipal Party Committee, Teng Haiqiang, deputy secretary of the Municipal Party Committee, accompanied the delegation.

Liu Bingguo went to the SONGUO New Energy Equipment Industrial Complex and the core area of the Central Innovation Zone for research, and went deep into the enterprise workshop and project construction site to listen to the project leader to learn more about the project schedule, product development, marketing pattern, market expectations and so on.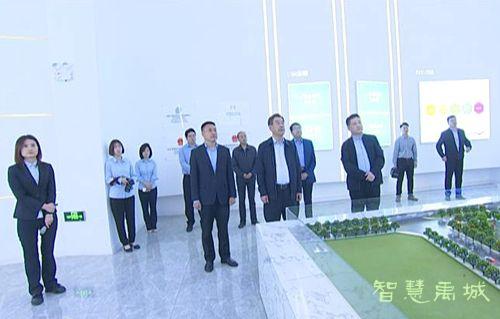 Liu Bingguo stressed that the most important thing to speed up the conversion of old and new kinetic energy and to promote high-quality development is to focus on the construction of key projects. Entrepreneurs must firmly develop their confidence, seize the major opportunities such as the coordinated development of Beijing-Tianjin-Hebei, vigorously promote entrepreneurship, seize favorable opportunities, carefully organize and scientifically construct, accelerate the further construction of production equipment and supporting facilities, and continuously make efforts to achieve early implementation of the project. It is necessary to tighten the string of safety production at all times, to pay more attention to ecological environmental protection work, and to promote enterprise safety, green and sustainable development by strengthening staff training, updating production equipment, and improving process flow. Local governments should further strengthen their sense of responsibility and urgency in promoting development of projects, actively strengthen communication with enterprises, help enterprises solve problems that restrict development in a timely manner, and persevere to create a quality development environment for the healthy development of enterprises.

City leaders Zhou Liang, Wang Jianguo and Li Wenqiang attended the event.