On October 23, Zhang Anmin, member of the Standing Committee of the Dezhou Municipal Committee, Secretary-General of the Municipal Committee, and Secretary of the Municipal Party Committee, Teng Haiqiang, deputy secretary of the Municipal Party Committee and Mayor of the Municipal Party Committee, cordially met with Jin Hengtai, the head of the global logistics department of Samsung Group, Vice Chairman of the Korea Logistics Association, Vice President of Samsung SDS and the delegation who came to visit the Songuo Motors in Yucheng.
Zhang Anmin warmly welcomed the arrival of Jin Hengtai and the delegation and briefly introduced the economic and social development of the city. He said that Yucheng has a long history, rich cultural heritage and culture environment, excellent geographical location, convenient transportation, strong entrepreneurial development atmosphere, good business environment and rapid development of modern service industry. It is the first choice for foreign investors to invest. Yucheng ranks among the top 100 national comprehensive counties and is one of the few counties and cities with "five rankings rising" in the country. The high-tech zone is the only national high-tech zone in the province. The advantages of Yucheng's characteristic industry are obvious, the technology support is strong, and new high-tech industries such as bio-industry, equipment manufacturing, new energy and new materials are accelerating. In particular, Songuo Motors Co., Ltd., as the key investment attraction project of Yucheng, has maintained a good development trend since the signing of the contract.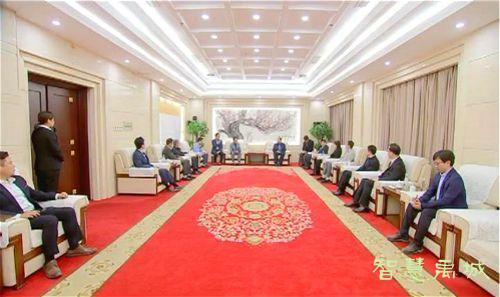 Zhang Anmin hopes that Korean merchants can further deepen cooperation with Songuo Motors Co., Ltd. and promote the project to be put into operation as soon as possible. The Municipal Party Committee and the Municipal Government will do their best to provide services with a solid guarantee for cooperation between the two parties.

Korean merchants highly praised the development environment of the city and indicated that they will continue to strengthen and comprehensively develop cooperation with Songuo Motors Co., Ltd. It is believed that the cooperation between the two parties will be a complete success.