On December 19, the signing ceremony of the production capacity cooperation project between Songuo Motors and Huarui Automotive was held. Du Liyao, Deputy District Chief of Anzhou District, Mianyang City, Sichuan, Secretary of the Party Work Committee of Anzhou Industrial Park, Mianyang, Han Song, Vice President of Brilliance Group, Chairman of Huarui Automotive Co.,Ltd, and, Zhang Anmin, member of Standing Committee and Secretary-General of Dezhou Municipal Committee, Secretary of Yucheng Committee and Teng Haiqiang, Deputy Secretary and Mayor of Yucheng, attended the signing ceremony.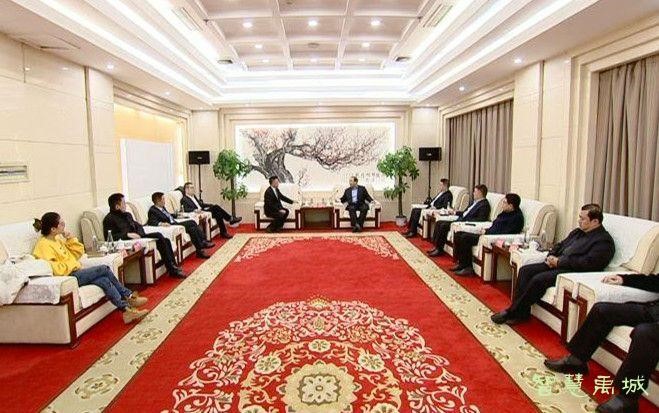 Teng Haiqiang addressed the signing ceremony. He said that Songuo Motors is a key investment promotion project of Yucheng. It is the first domestic enterprise that all the core technologies are forward developed. The project has settled in Yucheng for more than a year. Songuo cooperated with Samsung, Zhelin Group, Korean EngineTech and other companies and signed distribution agreements with companies in 42 countries on 5 continents, with showing a good development trend.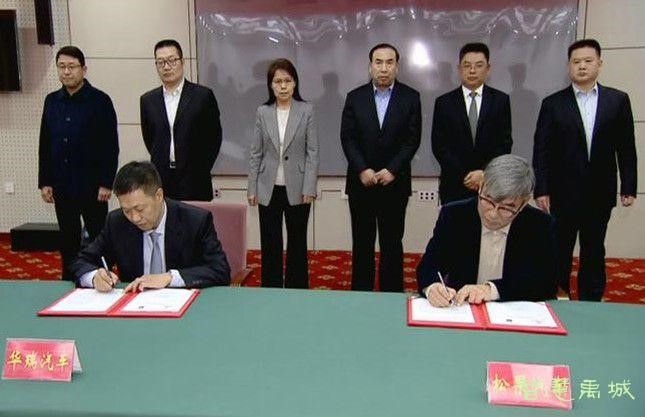 As a wholly-owned subsidiary of Brilliance Auto and a core company in the South Base, Huarui Automotive Co., Ltd. has a strong brand influence and comprehensive strength. The cooperation with Songuo Motors will definitely play an important role in complementing each other's advantages and achieving win-win cooperation effect. Anzhou District is a model county for China's economic development and transformation, and a model county for livability and industry. It has rich business atmosphere and prosperous industry, and there is room for cooperation with Yucheng in many fields. We hope to take this opportunity to seek broader and deeper cooperation. Yucheng will adhere to the "government creates the environment, enterprises create wealth" concept, fully optimize the business environment, provide efficient and convenient services, and escort the development of enterprises.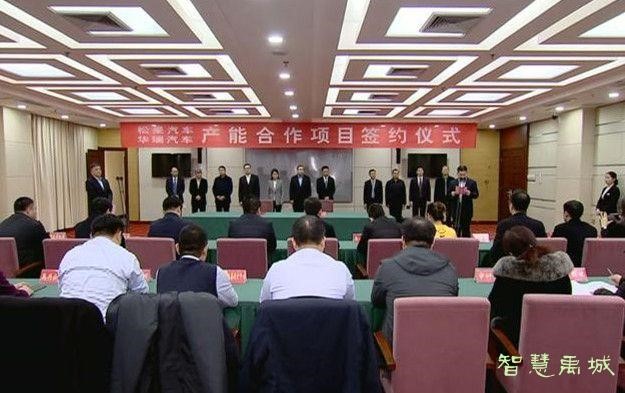 Du Liyao said that Yucheng ranked among the top 100 counties in the country for its high-quality development and comprehensive strength for the fourth consecutive year. It is taking the core technology of new energy vehicles as the direction of research and development and is actively building an important growth pole for the new energy vehicle industry. Today's successful signing is not only a great event for the two companies to cooperate, to complement each other's advantages, and to accelerate development, but also a good start for Yu-An (Yucheng and Anzhou) to deepen cooperation in the new energy vehicle industry. It is hoped that the two sides, based on their respective advantages, will push the two places towards a higher level, a broader field, and a deeper level, share opportunities and win the future together.

Zhou Haiyan, chairman of Songuo Motors Co., Ltd., introduced the progress of the project cooperation.

Subsequently, Songuo Motors Co., Ltd. signed a contract with Huarui Automotive Co., Ltd.
Zhou Liang, deputy secretary of the municipal government party group, deputy secretary of the high-tech zone party working committee, and executive deputy director of the management committee, presided over the signing ceremony. Wang Jianguo, Li Wenqiang and Li Chunhou,
Government officials of Yucheng
, attended the signing ceremony.

Before the signing ceremony, the city leaders met Du Liyao and the delegation.

Source: Yucheng News