In recent years, the city comprehensively strengthens cooperation with foreign countries, accelerates the integrated development, and attracts many famous enterprises, strong enterprises, and foreign enterprises to set in Yucheng. As the key investment attraction project of the Yucheng, SONGUO MOTORS maintains a good development momentum since the signing of the contract. On July 9th, the manufacuturing equipment of the project begins to enter the plants. At present, it is under the installation. Please see the report.

In the injection molding workshop of the phase A of first section, the staff of SONGUO MOTORS is working on the installation of the Green Column of the 1800-ton two-plate injection molding machine. It is understood that the injection molding workshop will install eight two-plate injection molding machines ranging from 800 to 3,300 tons for the production of SONGUO MOTORS covers. The reporters learn that these injection molding machines are small with high efficiency and stability. They are competitive in markets from many aspects such as brand and equipment production efficiency.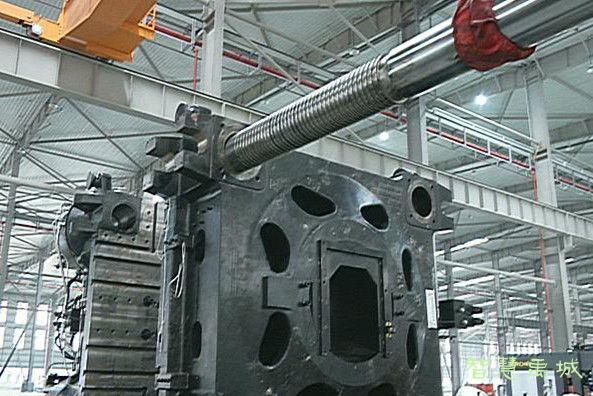 According to the project construction progress and equipment installation plan, it is expected that by the mid of August, the manufacturing equipment of three workshops covering 150 thousand square meters will totally arrive and conduct installation and commissioning, which are planned to enter trial production in October.

Up to now, SONGUO MOTORS signs nearly 800,000 overseas distribution orders for various types of vehicles, involving 46 countries. Once the mass production products are certified by the European Union, the United States and South Korea, large-volume order delivery will begin.