The second SONGUO new products release and intensive signing ceremony of 2019 is concluded successfully in Seoul
From July 8th to 10th, the second SONGUO new products release and intensive signing ceremony of 2019 lasting three days is successfully concluded in Seoul.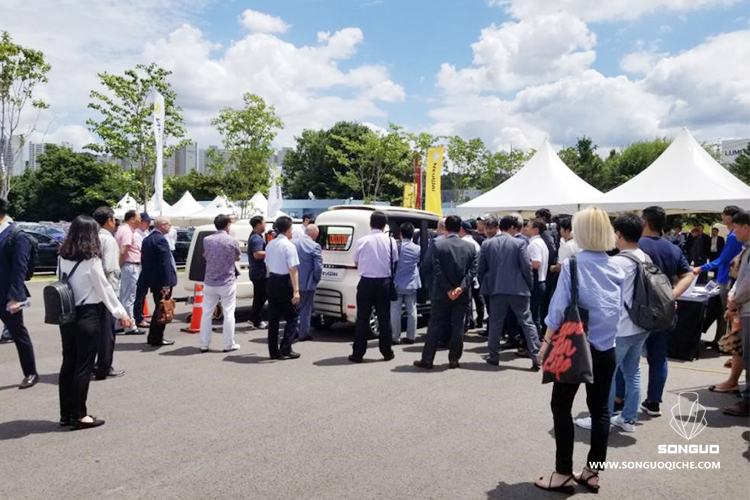 During this activity, SONGUO released four modular electrical demo tricycle with its new materials and new technologies as the core, smart sample villas with modular large-area molding technology as the core, and group battery charging and swapping system (mobile) and its intelligent control system (including intelligent system of mobile phone app).

Including Mr. Michel Valla the Mayor of PRIVAS, the provincial capital of France's Ardèche, and DONATO N. CHAN, the Mayor of Medina of the Philippines' Province of Misamis Oriental), global partners from 39 countries participate the new products release, test driving activities, and sign relevant cooperation agreements. SONGUO signs R&D and products cooperation agreements with its core suppliers SAMSUNG SDI and ERAE; signs SKD EU demonstration project with PRIVAS, France, and modular villa cooperation project with Medina; and signs cooperation agreements with partners such as India, Sri Lanka and Spain in terms of electrical vehicles, electrical tricycles and SONGUO electrical vehicle SKD plants.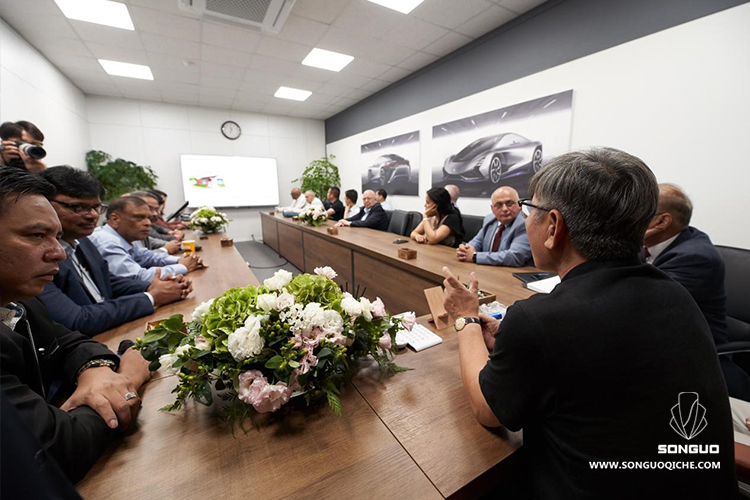 During this event, SONGUO continued its material innovation, technological innovation and philosophy of manufacturing process innovation, and its new products were unanimously appreciated by the participants. It shows SONGUO's dream again that makes it possible for everyone, rich or poor, regardless of geography, to buy vogue, safe, affordable electrical vehicles, and creates the best products to make life easier for users.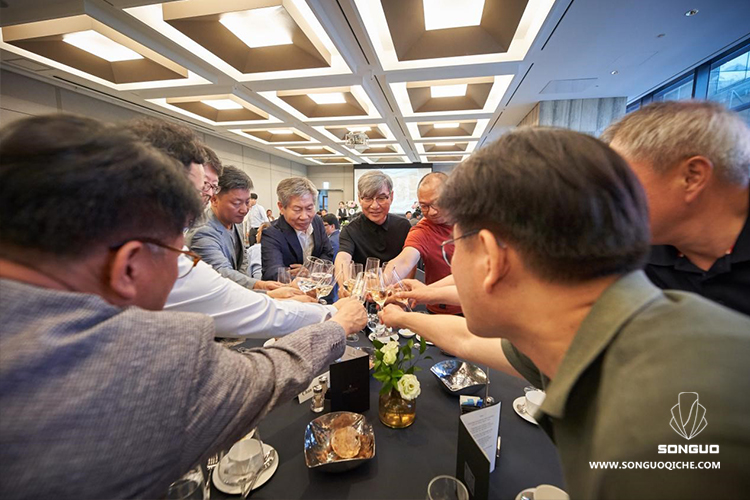 It is reported that on the evening of July 9th, the first batch of equipment arrives the plants of high-tech zone in Dezhou. It is estimated that in the mid of August the equipment of the three workshop will be arrived and start installation and commissioning, and begin trail manufacturing at the beginning of October.

The related leaders of Yucheng and high-tech zone of Dezhou attend this activity.