Secretary Teng Haiqiang visited Songuo for on-site inspection
On November 3, Teng Haiqiang, Secretary of the Yucheng City Party Committee, Secretary of the Party Working Committee and Director of the Management Committee of Dezhou High-tech Zone, led the responsible comrades of relevant departments to inspect Songuo.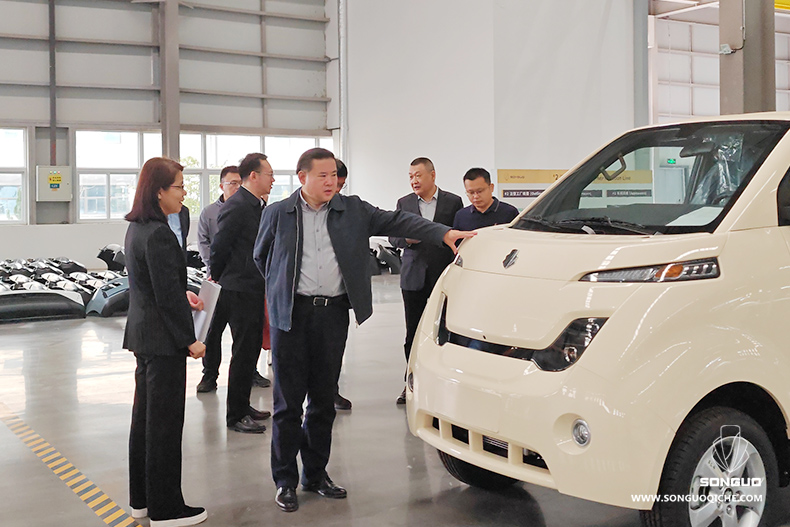 Secretary Teng and the group inspected the injection molding production and assembly workshops, and had in-depth discussions with the company leaders on-site to learn more about the injection molding parts processing business, vehicle export and shipment, and supply chain development cooperation.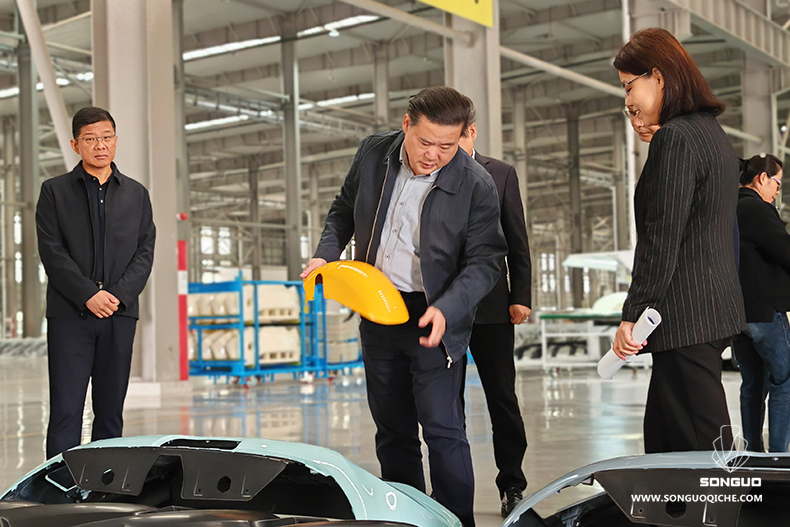 Teng emphasized that the project is the "ballast stone" to achieve high-quality economic development, and it is necessary to further strengthen the sense of responsibility and urgency to boost the economy and advance the development. The new energy automobile industry has entered a new stage. Enterprises must seize the opportunity to fully expand the market, stabilize development, and strive to achieve production and results as soon as possible.
Yucheng City officials Qin Feilong, Wu Peng, and relevant responsible comrades from the Municipal Party Committee Office accompanied the event.