Inspection and on-site office work led by Mayor Su Lanwu at Songuo
On November 2, Su Lanwu, Deputy Secretary of the Yucheng City Party Committee and Mayor, led relevant department heads to Songuo for inspection, as well as providing suggestions for enterprises, and coordinating and solving difficult problems.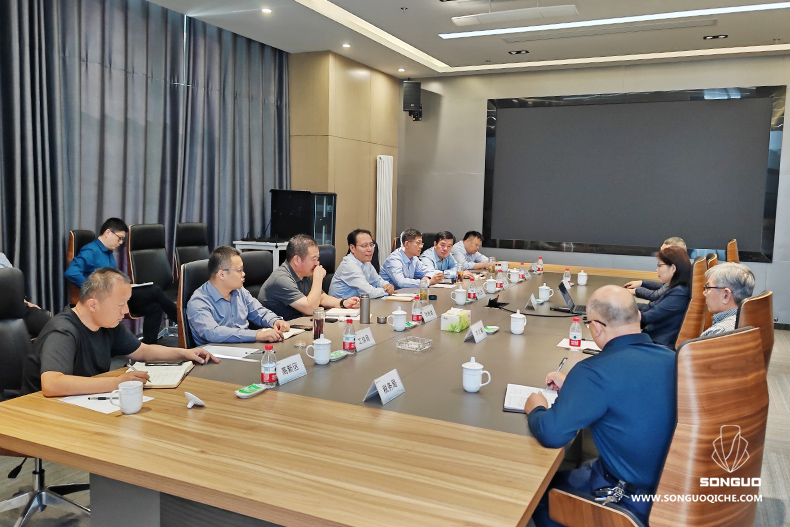 In the final assembly and injection molding workshops, Mayor Su carefully inspected the new energy vehicle equipment, export vehicle packaging and parts supply, and learned more about the company's market sales and next development plans.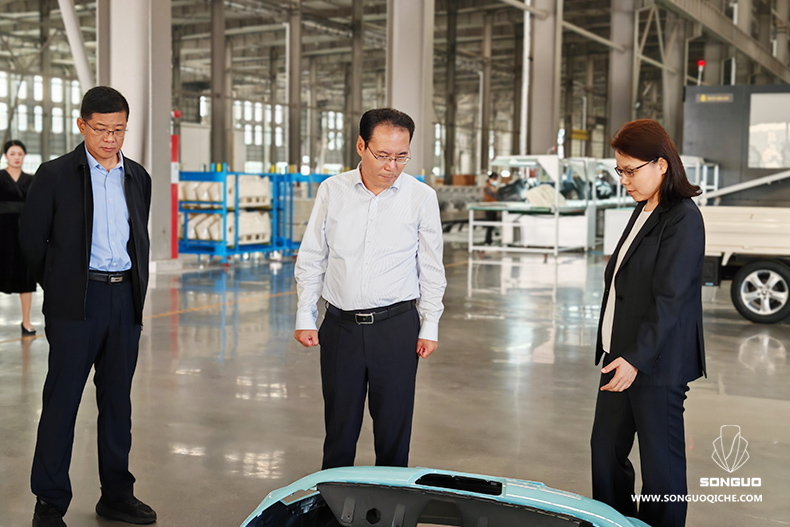 Mayor Su pointed out that the current development of new energy vehicles is rapid and market share continues to rise. Songuo must strengthen its awareness of opportunities, actively embrace the new energy development trend, strengthen scientific research and innovation, and go all out to expand and strengthen the market. Cooperation in supply chain business lays a good foundation for overseas order delivery. Mayor Su requested that departments at all levels should strengthen their service awareness, proactively connect and provide forward-looking services, create a first-class business environment, promote the implementation of business-friendly policies, and promote high-quality economic and social development in the city.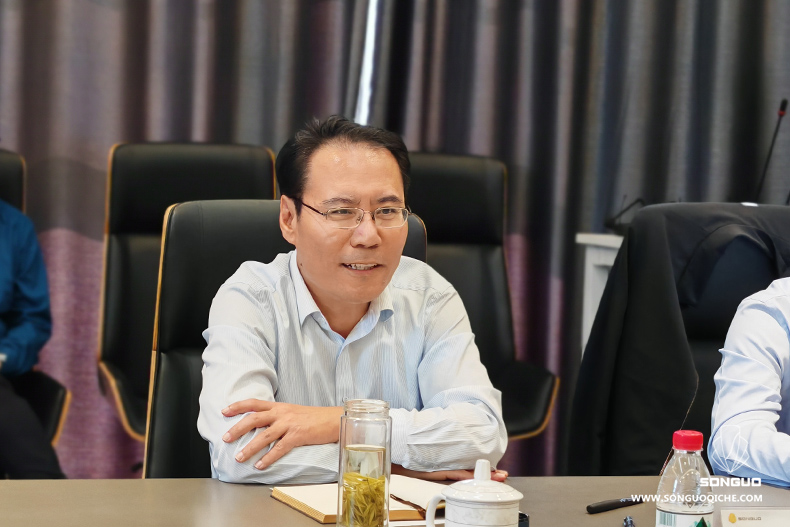 Qin Feilong, Standing Committee member of Yucheng Municipal Committee and deputy Director of Dezhou High-tech Zone Management Administration, Ma Junjie, member of the Yucheng Government Party Group and director of the government office, Sun Bin, Secretary of the Party Committee and Director of Yucheng Finance Bureau and Secretary of the Party Working Committee of State-owned Enterprises, Sun Shiguo, Secretary of Party Group and Director of Ministry of Industry and Information Technology, Wang Bo, deputy director of the High-tech Zone Management Administration, Yucheng Tax Bureau, high-tech zone enterprise Service Department and other relevant departments comrades participated in the inspection.