Leaders of Lantuo Company of LS Group visited Songuo Motors
In order to strengthen the business cooperation between the two parties, on August 14, Ye Min, Secretary of the Party Committee, Chairman and General Manager, Ding Hongling and Han Lei, members of the Party Committee and Deputy General Manager of of Lantuo Agricultural Equipment Co., Ltd. of Lanzhou LS Group, visited Songuo Motors.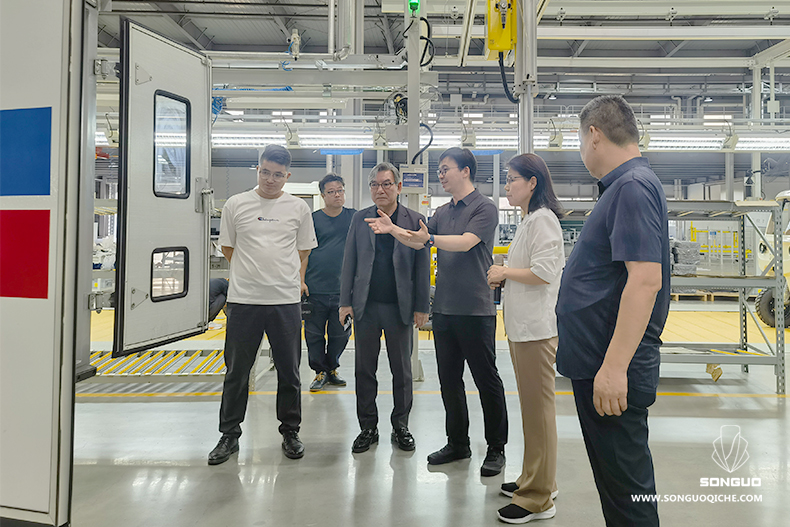 Lantuo Agricultural Equipment Co., Ltd. of Lanzhou LS Group was founded in 1952 and is a wholly-owned subsidiary of LS Group. In the field of new energy transportation, the company has obtained more than 20 types of special-purpose vehicles such as logistics transportation, military and police fire protection, cleaning and sanitation, and special operations relying on the second-class chassis modification qualification of the whole series. 70% of new energy logistics vehicles and derived new energy special vehicle products are produced and sold by Lantuo Agricultural Equipment Co., Ltd. It has formed the design, production and modification capabilities of various new energy commercial vehicles ranging from light to heavy, small to large, and is committed to creating new energy agricultural machinery and equipment.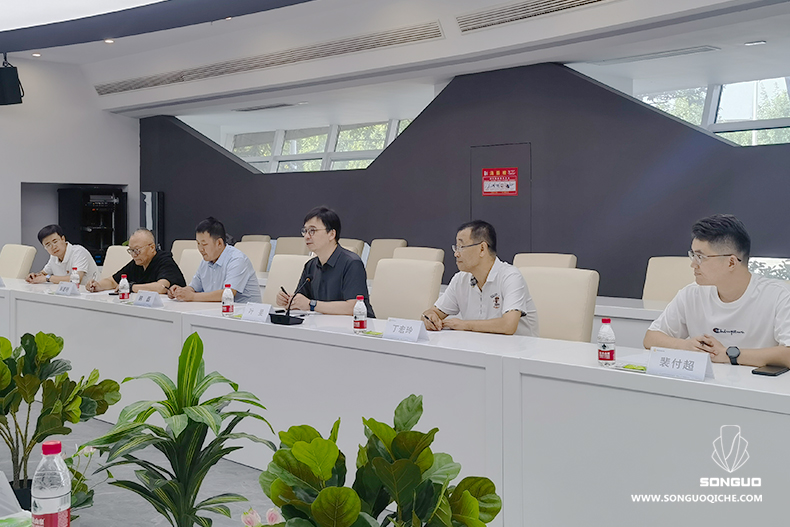 The leaders of Lantuo had a detailed understanding of Songuo's technology, research and development, products, markets, etc., and visited the assembly workshop. It is believed that the two sides have strong complementarity in vehicle manufacturing, modular construction of new materials, new product development and domestic and foreign market expansion. The two sides conducted in-depth communication on the follow-up cooperation.
Pei Fuchao, financial director of Lantuo Company, Peng Jianming, general manager of Lanzhou Lanshi Zhongyan New Energy Environmental Protection Co., Ltd., Xu Dapeng, head of Lantuo Agricultural Machinery Division, Tim Shin, CEO of Songuo, and Li Bo, general manager of project department, attended the meeting.