So far, Wang Litong, Secretary of the Party Committee, Chairman of Dezhou Financial Investment Holding Group Limited, together with several representatives of the leading group, had an on-site inspection of Songuo, accompanied by Su Lanwu, Mayor and Deputy Secretary of Yucheng Municipal Committee.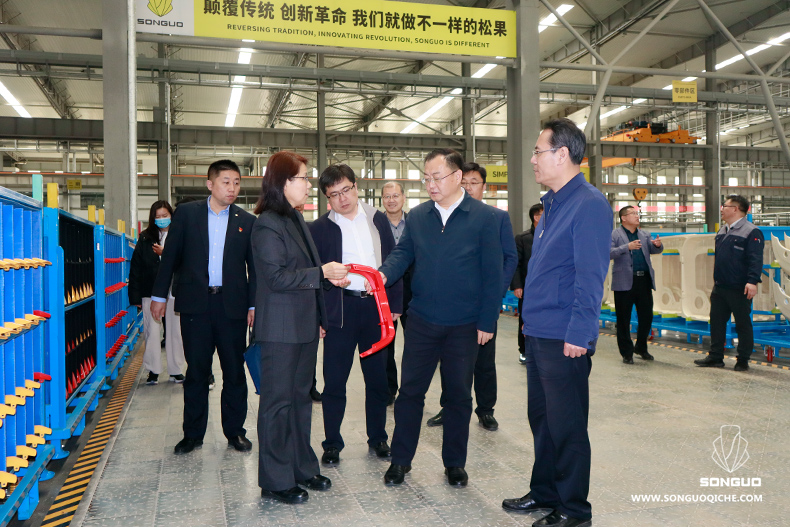 The inspection group walked into workshops and had a deep understanding of the enterprise operation in terms of production, market cooperation, supply chain recovery and overseas orders delivery, as well as the difficulties encountered and feasible solutions.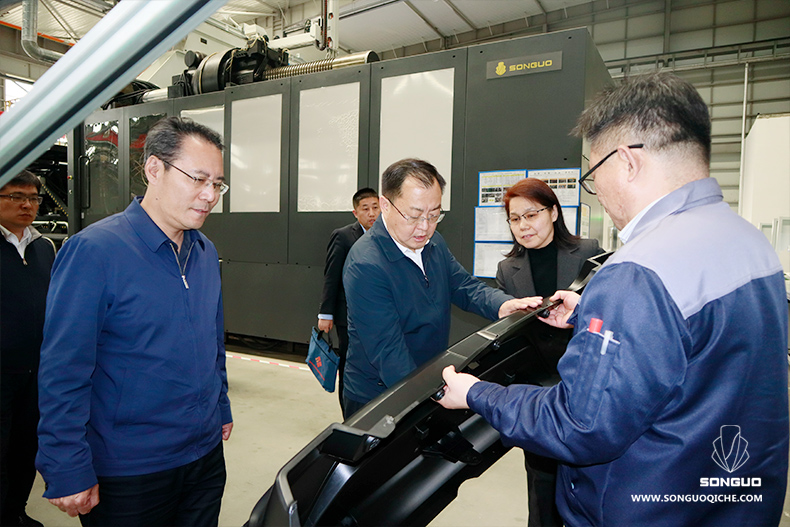 During the 3-year pandemic period, Songuo has suffered multiple negative effects, including the hindered contact with overseas team, the delay of products certification, multipoint breakdown of the supply chain and the soaring cost of international logistic. For all this, Songuo maintained steady operation while sticking to the principle of sci-tech empowerment. In the year of 2022, 12 major technological breakthroughs have been completed, 12 major technological achievements have been transformed, 2 small and medium-sized enterprises of science and technology have been cultivated, 1 high-tech enterprise has been cultivated, 199 new patents have been added, 17 research and development projects have been selected into Dezhou level research and development plan, 238 verification and certification of vehicle integration have been completed. A number of foreign technical personnel have been identified as overseas engineers in Shandong province, and Songuo has been approved as the company of skill talent rating.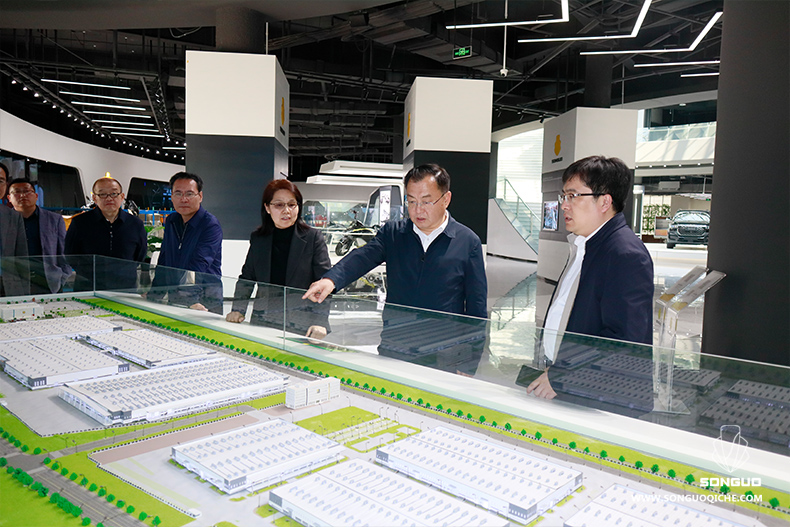 There has been up and downs on the way forward. Still, Dezhou Financial Investment has always been the strong backup for the development of the project. As the key project the group supported, Dezhou Financial Investment have been rooting for Songuo in regard to the complex construction, financial services and supply chain.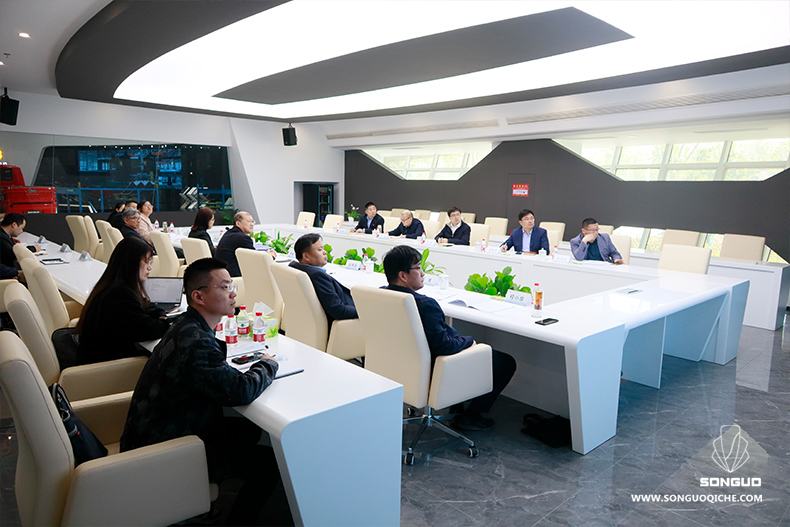 As to current problems that Songuo is facing, joint conference was held among Dezhou Financial Investment, Bureau of Finance of Yucheng, the City Investing Group, the Administration Committee of High-tech Zone and Songuo, to discuss issues such as the establishment of synergy promotion mechanism, covenant implementation, continuously increasing support, and so on. Meanwhile, Songuo need to catch the market opportunity, positively connect superior resources, accelerate product R&D and market expansion to build up solid supply chain and reach the target output as soon as possible.