Zhu Kaiguo, mayor and deputy secretary of Dezhou Municipal Party Committee inspected Songuo Motors
As of October 14, accompanied by the deputy mayor Chen Xiaoqiang, Zhu Kaiguo, the mayor and deputy secretary of Dezhou Municipal Party Committee arrived at Yucheng to inspect the construction work of key projects and foreign-invested, foreign-trade businesses. Teng Haiqiang, secretary of the Municipal Committee of Yucheng, Secretary of the Party Working Committee of the High-tech Zone and director of the management committee attended the event.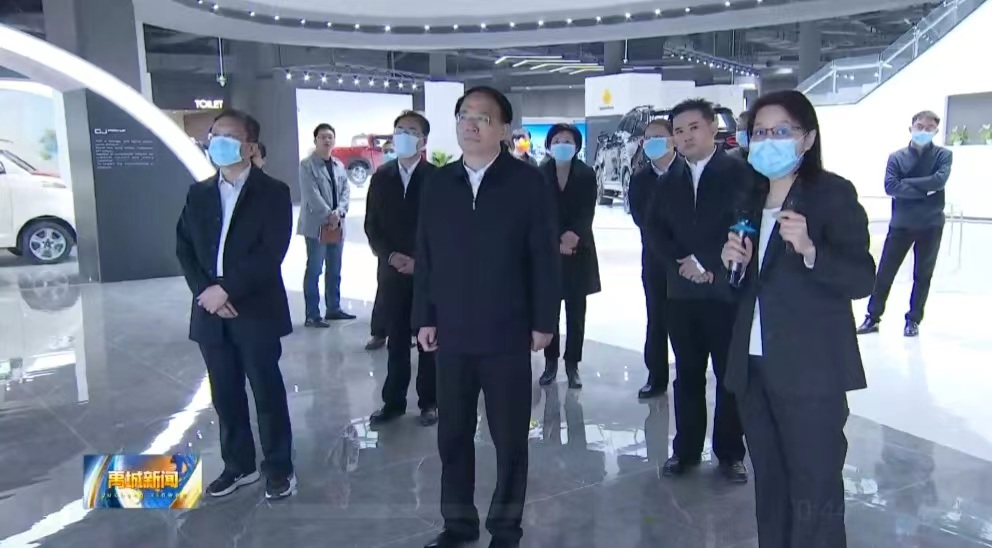 The Mayor inspected Songuo Motors on site and learned deeply about the project construction and operation, import and export businesses and foreign capital usage. He hoped that the enterprise would firm confidence in development, strengthen innovation efforts, explore breakthroughs in key technologies, improve products competitiveness and actively expand overseas market. Meanwhile, departments of all levels should coordinate assist works to help enterprises overcome difficulties, reinforce factors guarantee, to ensure high efficient and high quality constructions of key projects.
Su Lanwu and Zhang Huaxin, officials of Yucheng government attended the event.