On June 14, Long Gang, deputy director of the construction office of Shandong comprehensive test area for new and old kinetic energy conversion, accompanied by Wang Dashan, director of the Development and Reform Commission of Dezhou City, and Tian Ruyong, deputy director general of the Ministry of Industry and Information Technology of Dezhou City, inspected Songuo Motors on site.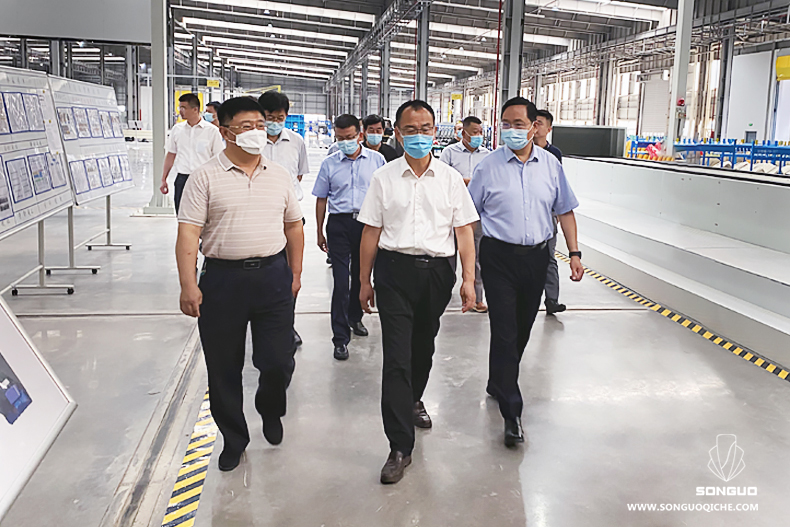 The group took a deep tour in workshops and learned more details about the enterprise operation. Meanwhile, they suggested that Songuo should seize the opportunity of the NEV industry development and launch high cost-effective products through new material and new technology as soon as possibile.

Yang Xiaohui, secretary of party group and director of Yucheng Development and Reform Bureau accompanied the activity.