The delivery of Songuo SKS electric motorcycle is under way
While being committed to the epidemic prevention and control, Songuo completed the production of a new batch of SKS electric motorcycles this month, among which 111 units have been exported to South Korea.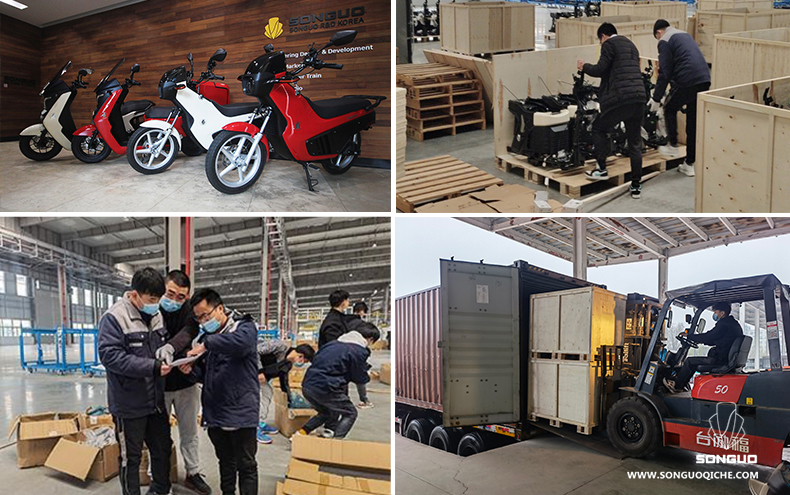 In November 2020, Songuo passed the Shandong Provincial construction project filing and was approved to start the annual production of 450,000 electric motorcycles project. In August 2021, the first electric motorcycle model obtained the certification of South Korean, received the new energy electric subsidy certification of Ministry of Environment, Republic of Korea same year in November.

This model, with Songuo's new material painting-free covering panels, is equipped with powertrain system with proprietary intellectual property rights.