Songuo Motors hosted the kick-off training for safety production
For the further implementation of the series of provincial committee decisions about safety production, and main leaders of the municipal party committee instructions spirit, strengthen the enterprise production work on safety, fire, epidemic prevention and so on, ensure safety in production smoothly, Songuo Motors conducted "Kick-off Training" activities on February 10, the first day of kick-off, to reach "safety first" goal.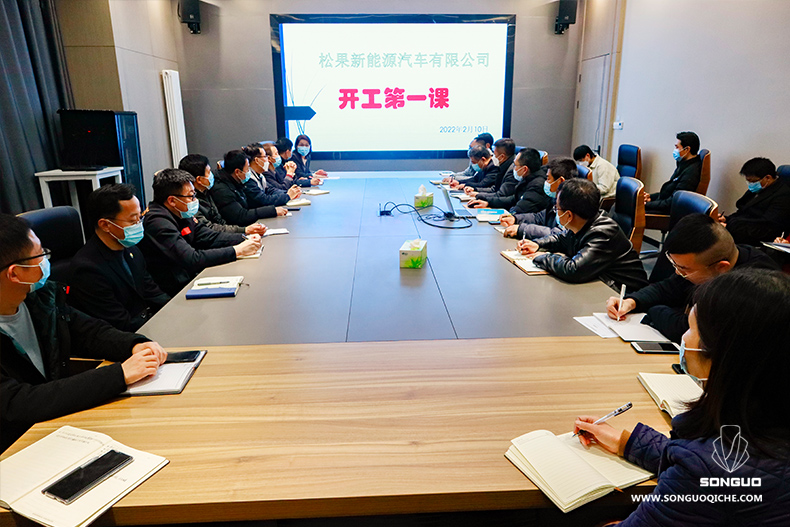 The training was hosted by the person in charge, who emphasized on the importance of safety awareness and production in several aspects including safety, fire control, and epidemic prevention, and proposed comprehensive requirements for the subsequent production operation. Zhai Honggang, person in charge of the safety and environment, delivered the documents spirit of senior leaderships on safety production, and taught a special lesson based on current production trend and enterprise situation. Zhang Congxin, Vice president, concluded the training, urging all departments to strengthen the details of implementation and clear responsibility management.

Through the "Kick-off Training" activities of safety production, strengthen the enterprise safety production of the main responsibility consciousness, to help enterprise workers return to normal work after the holiday, and further improve everyone's occupational safety literacy and safety skills, to create a safe and stable production environment.