Songuo Motors held the 2021 Annual Work Summary and Commendation Meeting
From January 25th to 26th, Songuo held a work summary and commendation meeting for 2021, to summarize the work of 2021, define the key work plan of 2022, and commend advanced departments, excellent teams and excellent staff, and heads of departments and related personnel attended the meeting.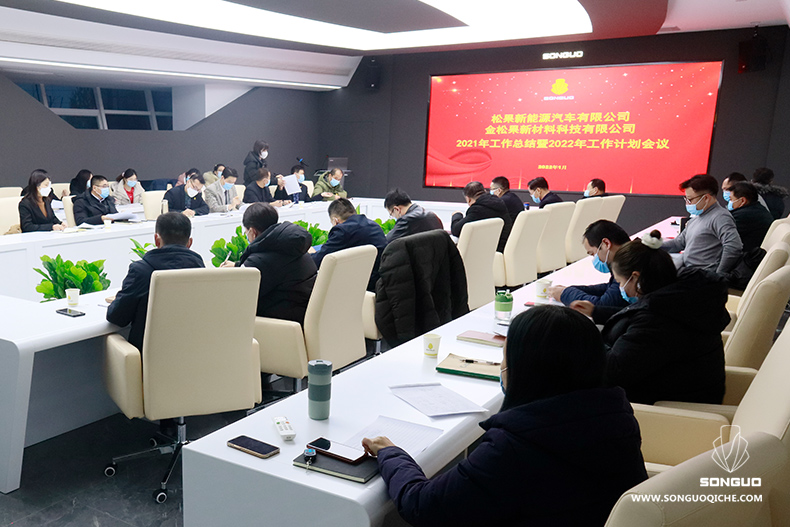 In order to sum up experience, set an example, do a better job in the new year, and achieve task goals, Songuo held an annual commendation meeting. Zhang Congxin, vice president, presided over the award ceremony, and representatives of outstanding employees, advanced departments and excellent teams, and representatives of the Chairman's Special Award respectively delivered speeches on the stage.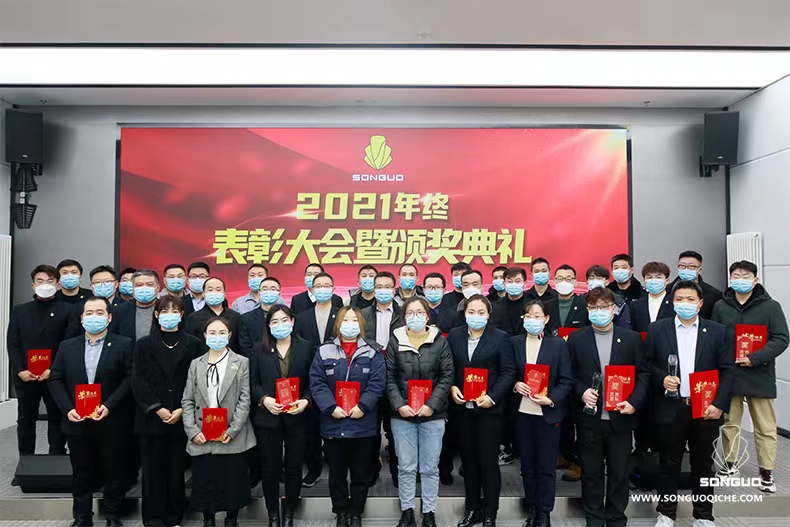 In 2021, with strong support from governments and competent authorities at all levels, the project will continue to step forward while sticking to implement epidemic prevention and control measures. Core technology products such as motor, battery pack and new material skateboard chassis have passed Korea, EU, UN and DOT certification. Electric motorcycles, cargo trucks which have obtained certification have been exported by batches. Paint-less color new material body covering parts, space frame structure body are mass produced and loaded. Moreover, we have signed cooperation agreements on technology, products and KD factory landing with KPC of Korea and other partners from Middle East, Ethiopia, and France. The comprehensive office building and exhibition center of the complex have been officially put into use, marking a new stage of infrastructure construction of the project.

New Year brings new hope. On this new journey, Songuo will stay true to its original aspiration, be full of enthusiasm, work hard and unswervingly towards the future.