Ling Wen, Vice Governor of Shandong Province, visited Songuo Motors
On January 14, Ling Wen, vice governor of Shandong province, accompanied by Tian Weidong, secretary of the Dezhou Municipal Committee, Zhang Anmin, member of standing Committee and Secretary General of the Dezhou Municipal Committee, Teng Haiqiang, Secretary of the Yucheng Municipal Committee, Secretary of the Party Working Committee and Director of the Management Committee of Dezhou High-tech Zone, and Su Lanwu, Deputy Secretary of the Yucheng Municipal Committee and Mayor, researched Songuo Motors.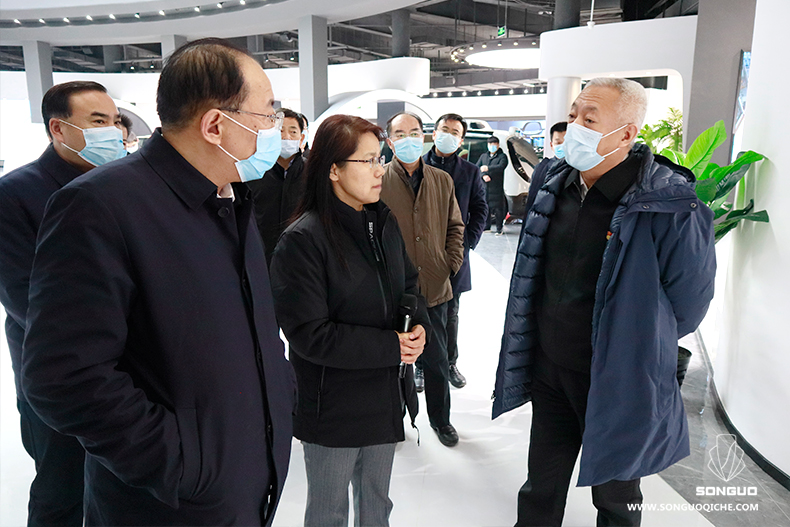 Ling Wen,the Vice Governor, and his delegation visited section B of the complex, the production site of the assembly workshop, the new exhibition center and the new material modular housing successively, and investigated the project and production progress.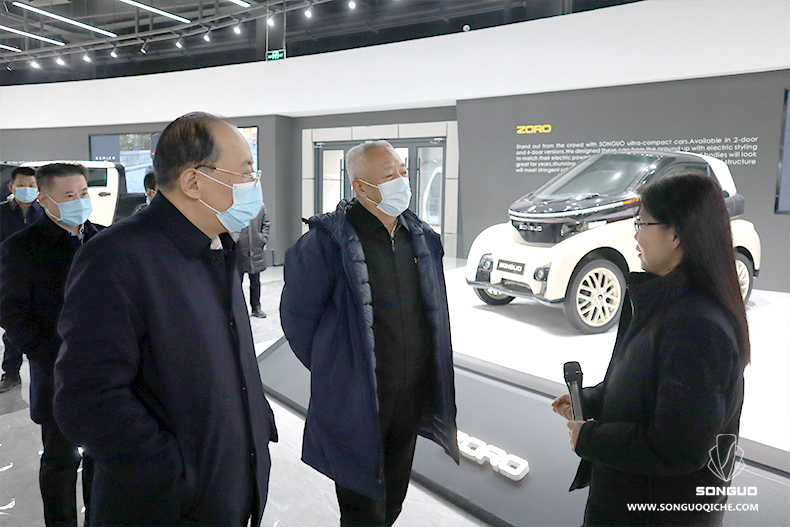 Ling pointed out that the project has made great progress in technology, vehicle mass production, market expansion and other aspects since its landing three years ago. The achievement of the project is attributed to Dezhou and Yucheng Governments gathering all resources and overcoming all difficulties to push forward the development of the auto industry with Songuo as the core. He hoped that people in charge of the project would strengthen confidence in development, do a good job in operation and management, and truly make the enterprise stronger and more solid. Furthermore, optimize the production process, improve the quality of products, combined with the characteristics of the industry and the actual development of the enterprise, steadily do a good job in new energy technology research and innovation, improve core competitiveness, quickly lead the complex to accelerate the development, and contribute to the development of the province's new energy automobile industry.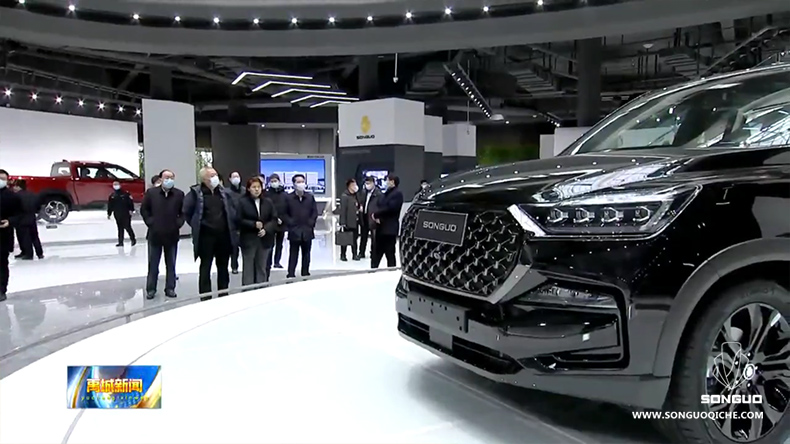 In the model house of the first new material modular building, Vice Governor Ling pointed out that the project subverts the traditional building construction methods with new materials, new technologies and new processes, and achieves higher efficiency, lower cost and higher quality. It is hoped that the project will take the opportunity of "carbon neutrality" and " emission peak" to bring new changes with new materials and technologies, truly save energy and reduce carbon, and create a new direction and new highland of new materials industry.

Government officials of the General Office of the Provincial Government, the Secretariat of the Provincial Government, the Provincial SASAC, the Fifth Inspection Group of the Provincial Committee, and the Supervisory Commission of the Provincial Commission for discipline Inspection, as well as Zhang Jianjun and Li Wenqiang, officials of Yucheng, participated in the activity.