Students from Shandong Labor Vocational and Technical College joined Songuo
On November 29, the Songuo family welcomed new members. The first batch of students majoring in Automobile Testing and Maintenance of Shandong Labor Vocational and Technical College officially joined the Songuo family and started the internship for half a year. After the internship, they could be formally employed if reaching an agreement.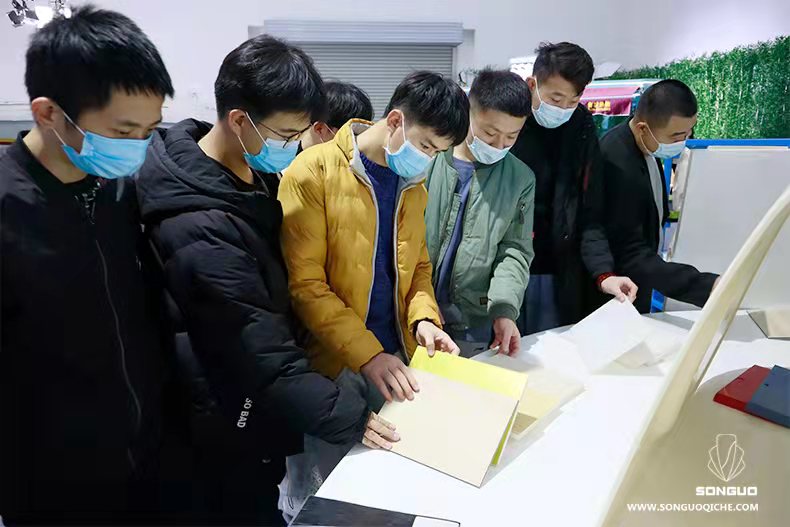 Founded in 1955, Shandong Labor Vocational and Technical College is a full-time college of higher learning directly under the Department of Human Resources and Social Security of Shandong Province. It is a demonstration institution of school-enterprise integration in Shandong Province. The university cooperates with more than 320 large and medium-sized enterprises to build majors, realizing joint enrollment, joint training and targeted employment.

As an innovation-oriented enterprise, talent training and echelon construction are the priorities of Songuo. Cooperation with domestic and foreign colleges and universities is one of the important channels for long-term development, training and introduction of various talents. Songuo will provide a platform for the young generation to show their strengths and also hope that they can contribute to the vigorous development of the enterprise.

The new interns visited the industrial complex exhibition center and G-Songuo model house organized by HR Department.