Test drive of Songuo electric two-wheeled motorcycle started
In the morning of November 17th, SKS electric two-wheel motorcycle test drive activity which led and organized by Quality Management Department, started. The first test drive was held in the east road of the main factory, and personnel from various departments signed up to participate in this activity.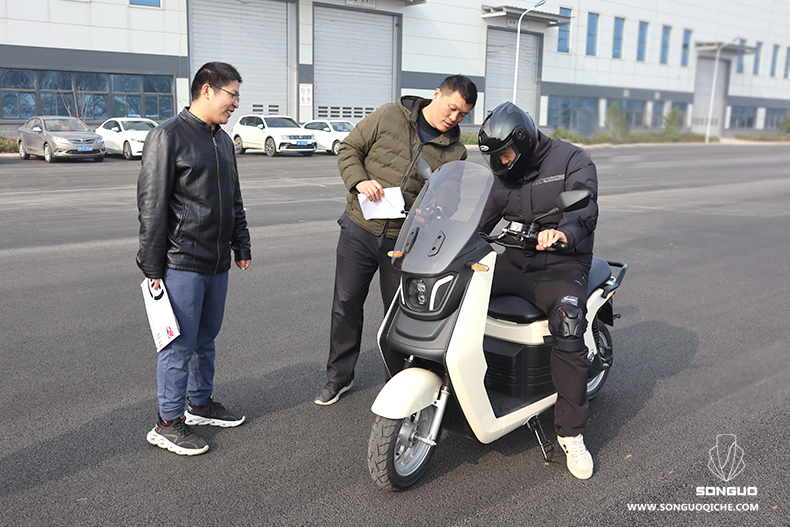 In order to ensure the smooth operation of the test drive and ensure the safety of the test drive personnel, the Quality Management Department conducted a full demonstration before driving and took safety protection measures to ensure the safe and smooth operation of the test drive.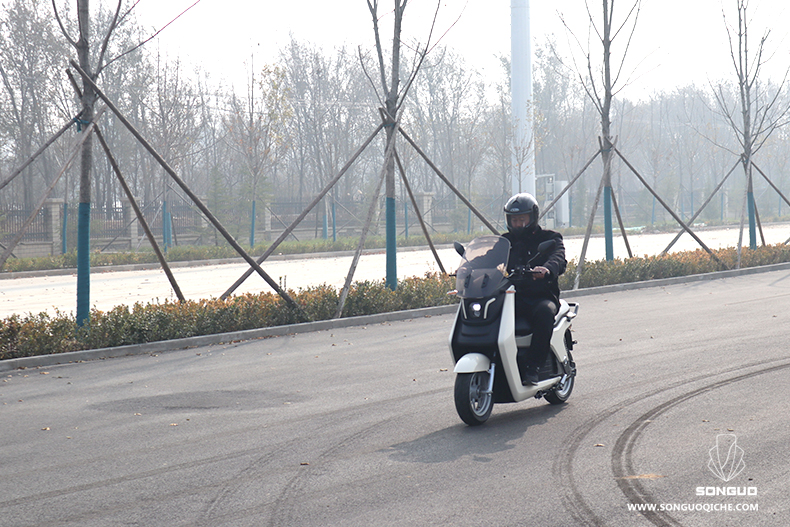 According to relevant national standards, electric motorcycle is divided into electric light motorcycle and electric motorcycle. And there are significant differences between electric motorcycle and electric bicycle in speed, vehicle quality, motor power, driving license, and other aspects.

The highest speed of electric bicycle cannot exceed 25 km/h, 50 km/h for electric motorcycle. The whole weight of electric bicycle is equal to or less than 55 kg. The motor power of electric bicycle is not more than 400w while the motor power of electric motorcycle is over 4kw. Electric bicycle is non-motorized vehicle, so the driving license is not needed. While driving license is required to drive electric motorcycle since it is motor vehicle.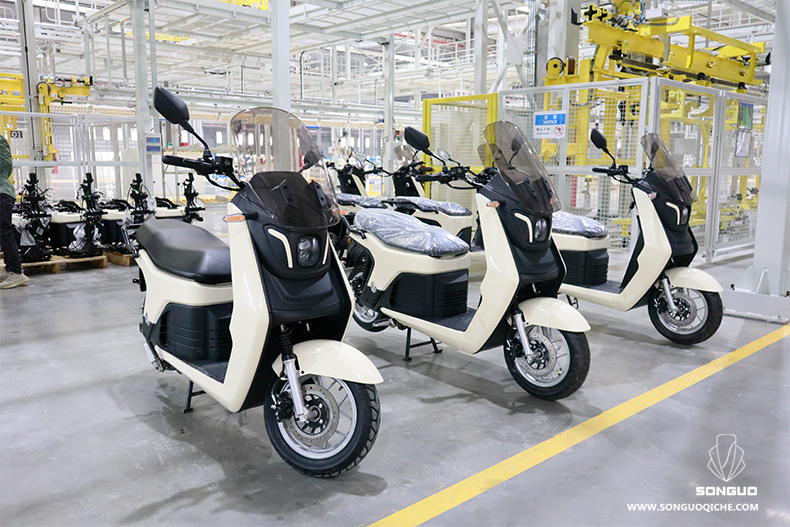 At present, Songuo has self-developed two electric motorcycle models, which are certificated in Korea and being exported in batches. The goal of the trial driving activity is to make continuously static and dynamic assessment on the driving experience as a reference for continual optimization of the products.