Development Research Center of the State Council visited Songuo Motors
On October 15, Ma Jiantang, Secretary of the Party Leading Group of the Development Research Center of The State Council, Xu Wei, Deputy Director of the Macroeconomic Research Department of the Development Research Center of The State Council, visited Songuo Motors, and Li Meng, Vice Governor of Shandong Province, Huang Hongguang, Deputy Secretary General of Shandong Provincial Government, Tian Weidong, Secretary General of Dezhou Municipal Party Committee, Zhang Anmin, Secretary General of the Municipal Party Committee, Teng Haiqiang, Secretary of Yucheng Municipal Party, Secretary of Party Working Committee and Director of Management Committee of Dezhou High-tech Zone, accompanied the research.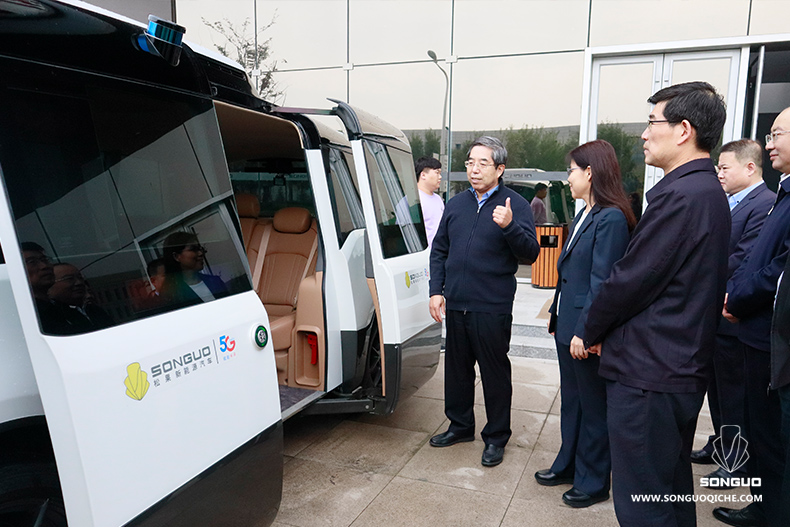 The delegation made a field survey of Songuo No. 2 Workshop and exhibition center, and listened to the introduction of the company's responsible person, and learned about the company's technological research and development, production, supply chain operation, epidemic prevention and control, energy saving and consumption reduction, as well as its difficulties, policy demands, and development plan for next year.

Since the project kicking off in July 2018, most of the project was in the epidemic period. As an export-oriented enterprise and key project of Shandong province and Dezhou city, both the proceeding and the epidemic prevention and control of the project are facing great pressure. However, with the full support of provincial and municipal governments at all levels, the project completed the solid implementation of technology and product research and development, supply chain and factory construction, global market layout and other aspects in the first three years.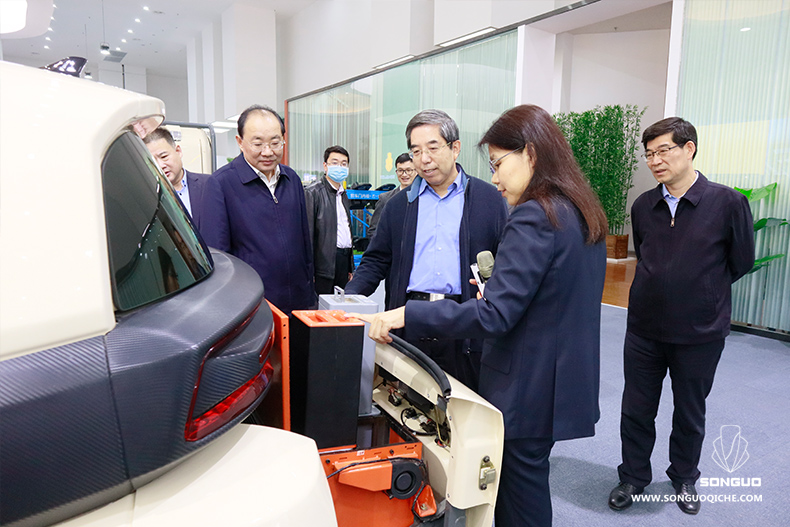 "Songuo outclasses the conventional approach with cutting-edge technologies. Its innovation on core technologies enables to realize the production without stamping, welding and coating processes. Moreover, its exclusive new materials and new processes equip its products with intelligent, electrified and lightweight advantages, leading to a promising development future", said Ma Jiantang. He added that they would help coordinate and solve the problems and facilitate the development of the project. Meanwhile enterprises are encouraged to continue to adhere to scientific and technological innovation, constantly improve their core competitiveness, and make greater contributions to the high-quality development of regional economy.

The Development Center of The State Council and provincial leaders Shen Junjie, Lei Xiaoyu, Sun Hongchang, Wang Jifeng and Li Wenqiang accompanied the visit.