China Orient Asset Management Co.,Ltd. Visited Songuo Motors
On September 1, Sui Zhaohui, general manager of M&A and Restructuring Department of China Orient Asset Management Co., LTD., accompanied by Li Jiarui, vice mayor of Dezhou City, Su Lanwu, deputy secretary of Yucheng Municipal Party Committee and mayor, visited Songuo Motors.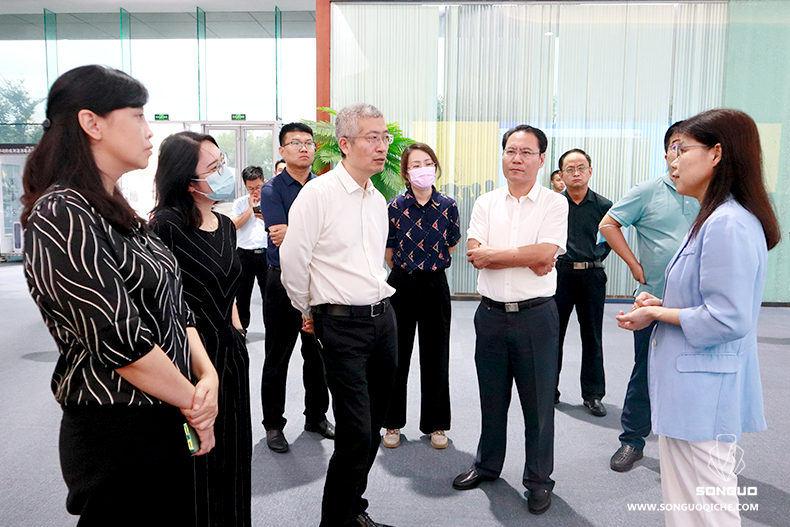 China Orient Asset Management Co., Ltd. (Hereinafter referred to as China Orient) is a state-owned central financial enterprise jointly established by the Ministry of Finance and the National Council for Social Security Fund. Since its establishment, it has made positive contributions to the stability of the national financial system with the mission of " safeguard state-owned assets, resolve financial risks and promote the reform of state-owned enterprises".


The delegation paid a tour to the Complex and the Exhibition Center. They learned the proceeding introduction of the project from the people in charge, and deeply exchanged ideas on its core technologies and development layout.

Cai Liming, deputy secretary general of Dezhou government, Liu Jijun, deputy director of the Development and Reform Commission, Yang Fan, vice mayor of Yucheng, and Wu Yanguo, official leader of the high-tech zone accompanied the activity.