On August 23, Hao Xiliang, minister of Shandong New Growth Drivers Fund Management Co., Ltd. and other 4 people, accompanied by the relevant responsible comrades of Dezhou Finance Group Fund Management Company, carried out a special investigation on the process and statement of the key industries, fund investment and new growth drivers empowered key projects supported by the provincial new growth drivers fund.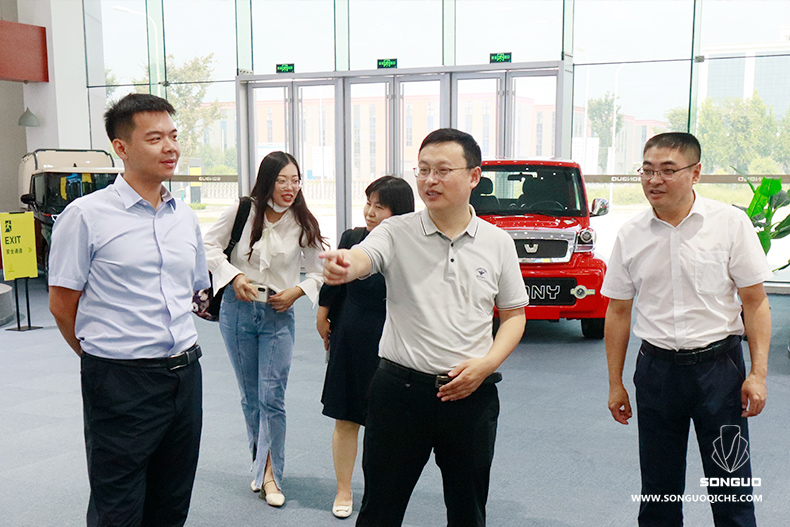 Shandong New Growth Drivers Fund Management Co., Ltd. Was founded in 2018 with register capital of 20 billion RMB. As a provincial-level enterprise designated by Shandong Provincial Party Committee and Shandong Provincial Government in 2020, it is entrusted with the management of the investment and operation of the old and new growth drivers conversion fund and other financial funds in Shandong Province. It is targeted to create a professional fund operation and management platform with Shandong characteristics, as well as guide and support the development of key industries and projects.

Songuo Motors is the only new energy vehicle project invested by the Provincial New Growth Drivers in the province.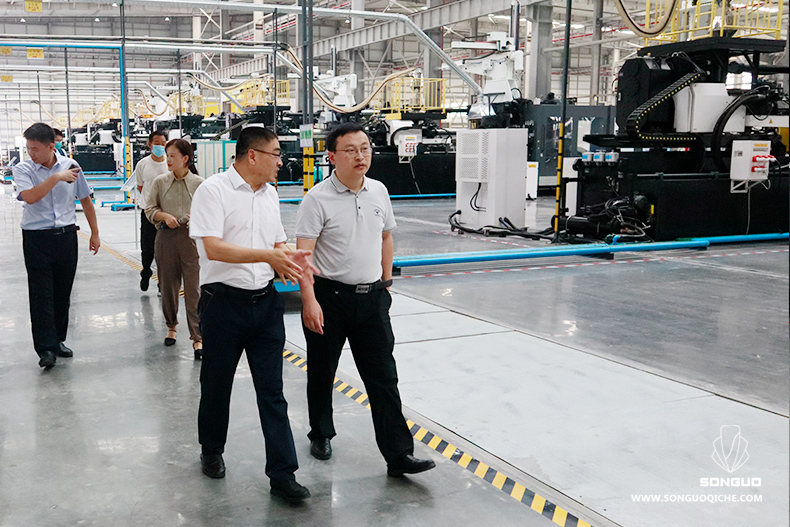 The person in charge of Songuo gave a detailed description of the development of the project, the construction progress of the Complex, especially on the three-year foundation, the key development goals for the next three years, and product certification, trial installation, export and so on. They exchanged views on the development of the new energy vehicle industry.

Shandong New Growth Drivers Fund Management spoke highly of Songuo project's technology R&D, development planning and industry layout, and hoped that enterprise supported by the core technology, continue to maintain the innovation advantage, to speed up the SOP progress and product launch, and they will fully support project development, and make a contribution to the development of Shandong economy and key industries.