On the morning of August 8, Yang Hongtao, deputy Secretary and Mayor of Dezhou city, visited Songuo Motors and held a symposium on-site. Teng Haiqiang, Secretary of Yucheng Municipal Party Committee, Secretary of Party Working Committee and Director of the Management Committee of Dezhou High-tech Zone, and Su Lanwu, Deputy Secretary of Yucheng Municipal Party Committee and Mayor of Yucheng accompanied the visit.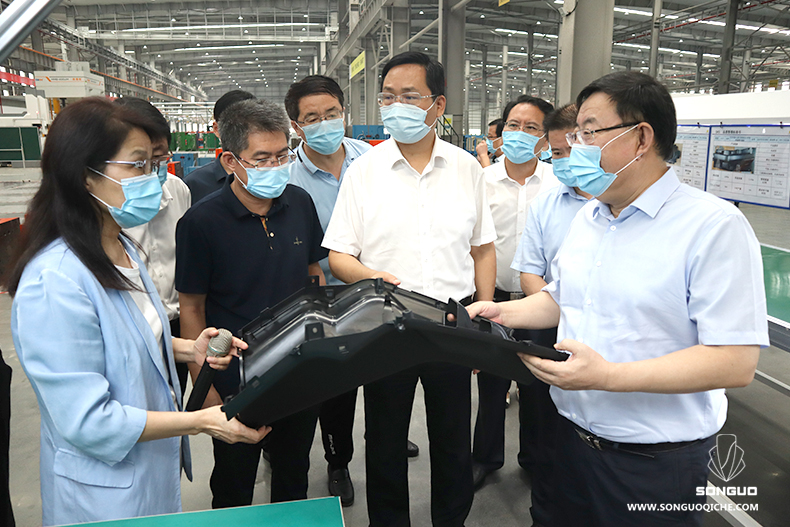 Mayor Yang Hongtao and the delegation made a field investigation on the construction of the Songuo project and held a symposium to hear the progress report of various work from government leaders and enterprise leaders of Yucheng.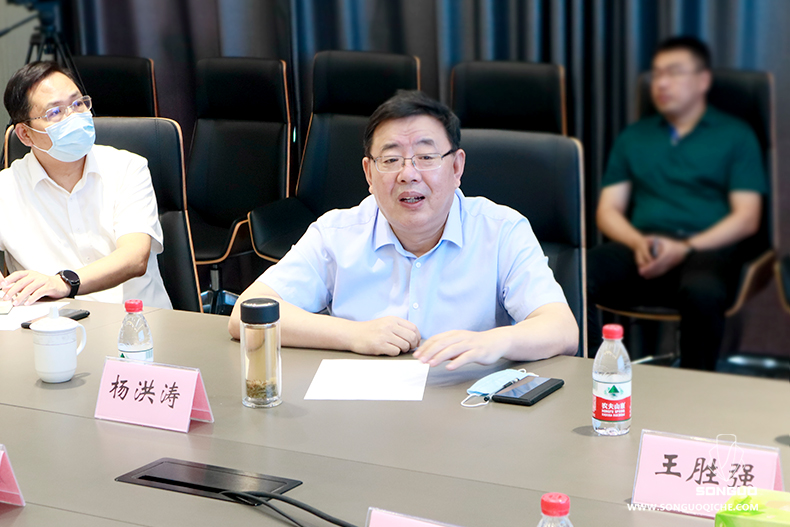 Through the investigation, Mayor Yang Hongtao gave recognition to the current work of the project. He said that the direction of the project is in line with the national industrial layout. New energy and new materials are the future of the development of the automobile industry, and our development direction is right. The technology research of Songuo is very solid, the measures taken for enterprise development are steady and positive, and the cooperation initiated is also very necessary and win-win. We must emancipate the mind and unswervingly move forward. The two levels of municipal party committee and government will, as always support the development of Songuo.

Yang Hongtao encouraged enterprises to strengthen their belief in development, emancipate their minds, further enhance their core competitiveness, quickly expand their scale, and achieve steady and healthy development.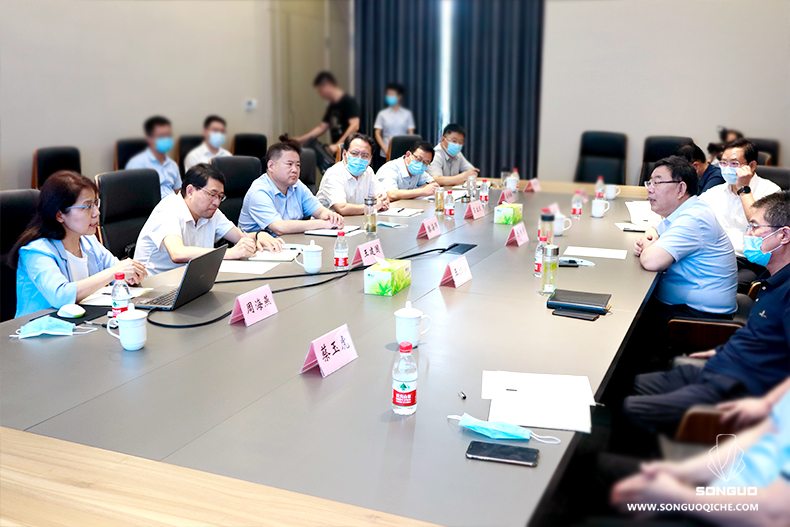 Wang Shengqiang, secretary-general of Dezhou city government, Wang Dashan, director of the municipal development and reform commission (NDRC), Cai Yuhu, deputy director of the municipal government, Xing Jishui, director of municipal government office priority service center, Xu Rui, section chief of municipal government office affairs, Kong Guojie, deputy section chief, and Yucheng officials Wang Jianguo, liu Xiao, Sun Dengjing and Yang Xiaohui from Development and Reform Bureau participated in the activities.