Han Jinfeng, Vice Chairman of the Provincial Committee of the CPPCC, visited Songuo Motors
On the afternoon of May 12th, the delegation of 13 people, led by Han Jinfeng, vice chairman of the Provincial Political Consultative Conference, accompanied by Kang Zhimin, vice chairman of Dezhou CPPCC, Democratic League City Committee Chairman, and Teng Haiqiang, Secretary of Yucheng City Committee & Dezhou High-tech Zone Party Working Committee, and Director of the Management Committee, visited Songuo Motors.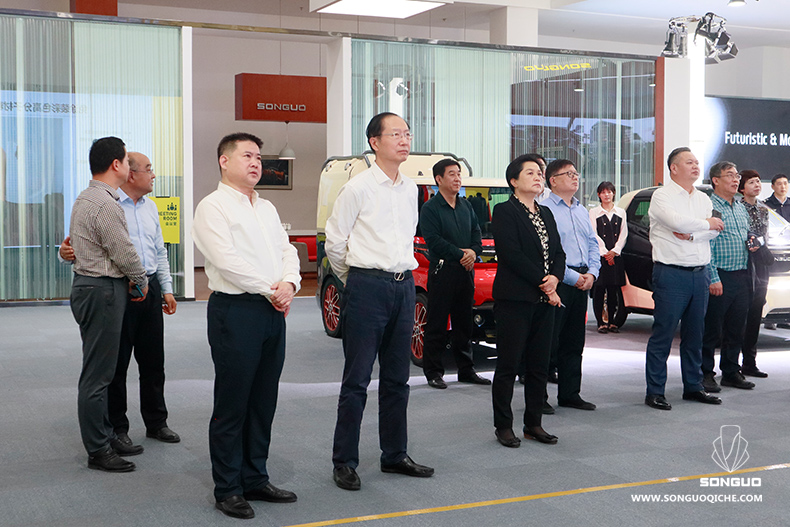 Vice Chairman Han Jinfeng and the delegation went to Songuo New Energy Complex to check the construction of Section B and the Exhibition Center, listened to the work report of the project leader on site, and had a detailed understanding of the innovation and development of the Complex construction, new energy vehicles, new material technology and other aspects.

Provincial Securities Regulatory Bureau, Provincial Industrial and Commercial Bank of China, Provincial National Development Bank, Provincial Postal Savings Bank, Zhongtai Securities and other government officials, Yucheng leaders Wang Jianguo, Li Wenqiang, Zhou Xingyong, CPPCC related leaders, financial office Ma Xingyan accompanied activities.