Dezhou City Finance and State-owned Assets System Leaders visited Songuo Motors
On April 28, the Dezhou City Innovation Financial Management Experience Exchange Conference was held in Yucheng. The heads of key state-owned enterprises in the city, including Dezhou Municipal Finance Bureau, Municipal State-owned Assets Supervision and Administration Commission, Municipal Local Financial Supervision Bureau, counties (cities, districts) Finance Bureaus, Financial Investment Group, Financial Holdings Group, Caixin Group, Deda Investment Corporation, Jinluban Group, Construction Investment Group, Transportation Development Group, visited Songuo Motors under the leadership of Wang Jian, the Secretary of the Party Leadership Group and Director of the Dezhou Finance Bureau.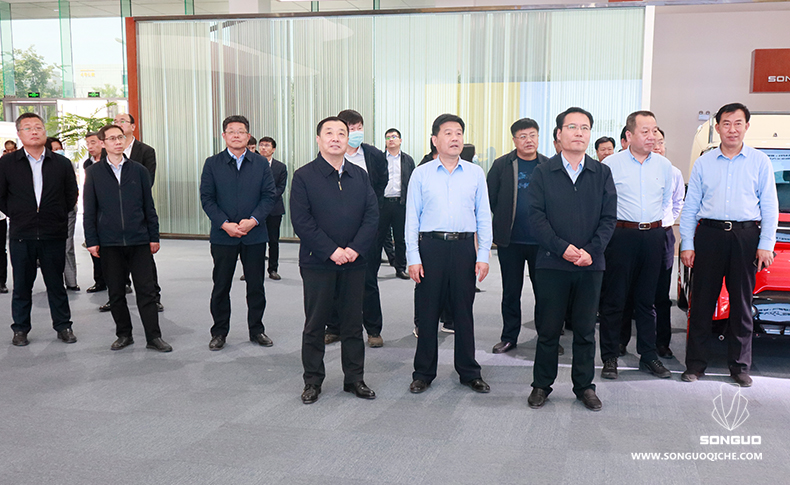 Leaders visited the main plant area, supporting area, and Section B construction site of Songuo, listened to the on-site report of the project leader, and learned more about the progress of various projects in the Complex.

As a key project of "Double Recruitment and Double Investment" at the three levels of provinces, cities and counties, the two-level municipal government led the complex and project implementation process, innovatively adopted the model of "state-owned enterprise + PPP + fund", realizing the government for the implementation of industrial projects. Guidance, state funding, strong alliances in corporate operations and scientific division of labor, and through various financial means such as new and old kinetic energy government guidance funds, financial leasing, commercial factoring, etc., facilitate the development of the complex and projects.

Su Lanwu, Deputy Secretary of the Yucheng Municipal Party Committee and Mayor, and Shao Chuanbin, Director of the Finance Bureau, accompanied the activities.