City official leaders came to the New Energy Equipment Industrial Complex for an on-site working
On the afternoon of March 25, Teng Haiqiang, Secretary of the Yucheng Municipal Party Committee, Secretary of the Party Work Committee of the Dezhou High-tech Zone and Director of the Administrative Committee, and Su Lanwu, Deputy Secretary of the Yucheng Municipal Party Committee and mayor, led the relevant city leaders and heads of departments to the new energy and equipment industry complex to work on the spot to solve the problems and come up with ways to promote the project to speed up progress with a healthy development.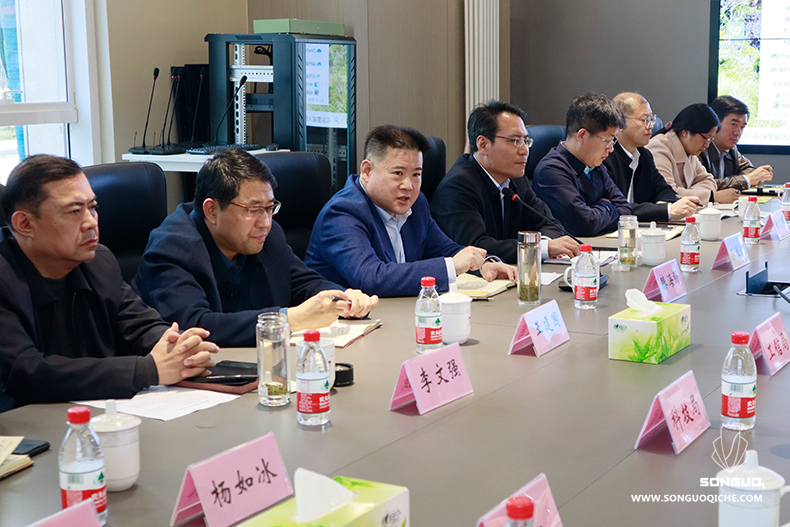 City leaders went to the injection molding workshop to check the installation of the second phase injection molding equipment, the first EVT01(ICE)cargo van that has been assembled, and the installation of the first batch of automatic autonomous vehicle systems ready to start road testing. At the subsequent on-site office meeting, the Songuo leader reported on the project's 2021 key work progress and problems to be solved.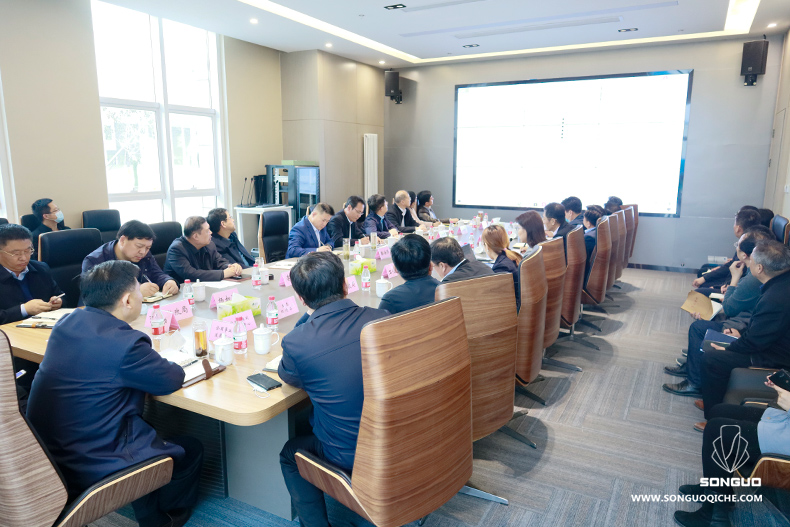 In the complex, Su Lanwu, the mayor, stated that the accomplishment achieved so far doesn't come easily. With the promising future of the new energy industry ahead, SONGUO is pinned high hopes on with its core technologies. As for the key project, the Municipal Committee and Municipal Government the project will provide strongly support like before.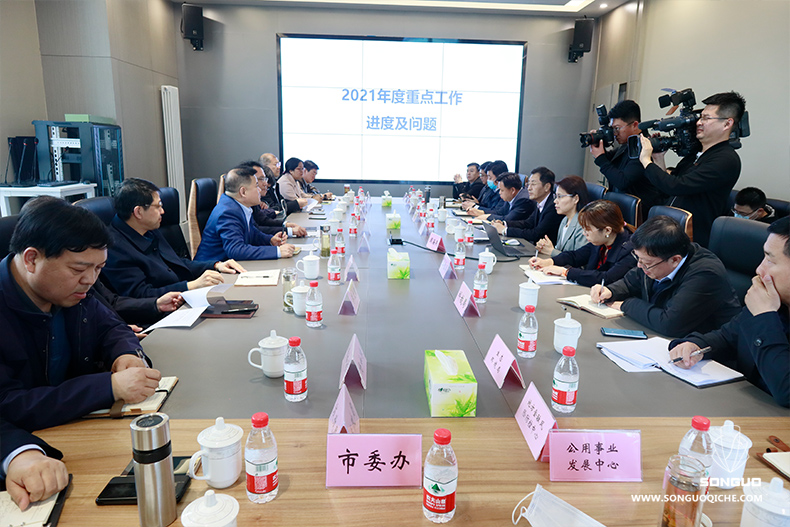 Secretary Teng Haiqiang pointed out that at present, the implementation of the new energy industry is proceeding very well and the the Municipal Committee and Municipal Government are paying close attention to the development of SONGUO MOTORS. We should, as always, insist on planning in advance and making down-to-earth industry scheme to create industrial ecology. We should stay true to our original aspiration and committed. Meanwhile, we need to be persistent on terms of scale and quality so that the project proceeding will be upgraded into industrial scale and form the industrial cluster around the industrial chain. All departments should focus on the ultimate target and solve practical issues with professional and down-to-earth attitude, furthermore, improve working quality and efficiency by key issues tracing back to liable person, schedule and list while implementing the items one by one to promote the consistent and high quality development of the key projects of our city. SONGUO must seize the opportunity of worldwide EVs development, speed up the project process with high quality to live up to the expectation and build a sound reputation for SONGUO in the EVs field.

Wang Jianguo, Zhang Jianjun, Li Wenqiang, Li Chunhou and Yang Rubing, official leaders of Yucheng, together persons in charge of municipal function departments including Development and Reform Bureau, Science and Technology Bureau, Industry and Information Technology Bureau, Finance Bureau, Human Resources and Social Security Bureau, Natural Resources Bureau, Housing and Urban-Rural Development Bureau, Ecological Environment Bureau, Local Financial Risk Prevention and Control Center, Public Utility Development Center, Power Supply Company presented at the meeting.