The Group Battery Pack of SONGUO has obtained EU Certification
On March 25, SGK(Songuo Korea) obtained the authentication certificate that its group battery pack(SMI Battery Pack-L3) has passed the certification of EU E8*136R.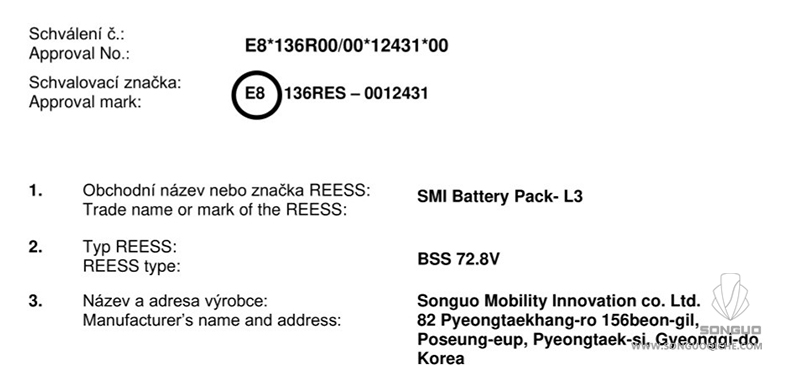 As a company owning the EPT technologies which are the core technologies of EVs, SONGUO insists on positive research and development. After the battery pack factory in Cheonan accomplishing large-scale production at the end of the year and its three types of motor obtaining certification from the Korean National Institute, SONGUO's battery pack has completed its EU certification successively. Up till now, SONGUO has a wide range of battery pack products included fixed battery packs, modular battery packs, group battery packs, etc.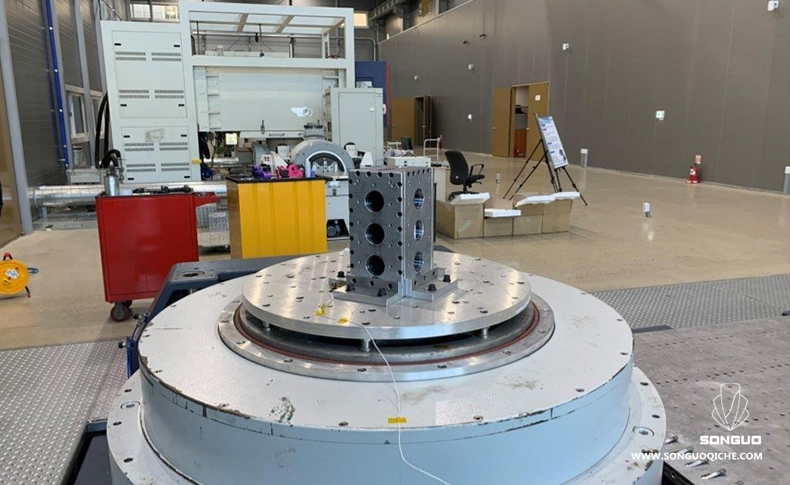 The E Mark originated from ECE, is short for the Economic Commission of Europe. It is the certification symbol that European Commission forced the member countries to use on complete automobile vehicles, security spare parts, and systems based on EU demands. The testing organization must be the technology service organization in member countries, and the certifying organization is from the government transport department of member countries. The obtainment of the E mark certification represents the approval of all EU member countries for the products.