Official Leaders of Shandong Provincial Government's Economic and Trade Representative Office in Korea visited Songuo Korea(SGK)
On March 17, Mao Shengjun, chief representative of the Economic and Trade Representative Office of the Shandong Provincial Government in South Korea, and the delegation visited Songuo Korea(SGK).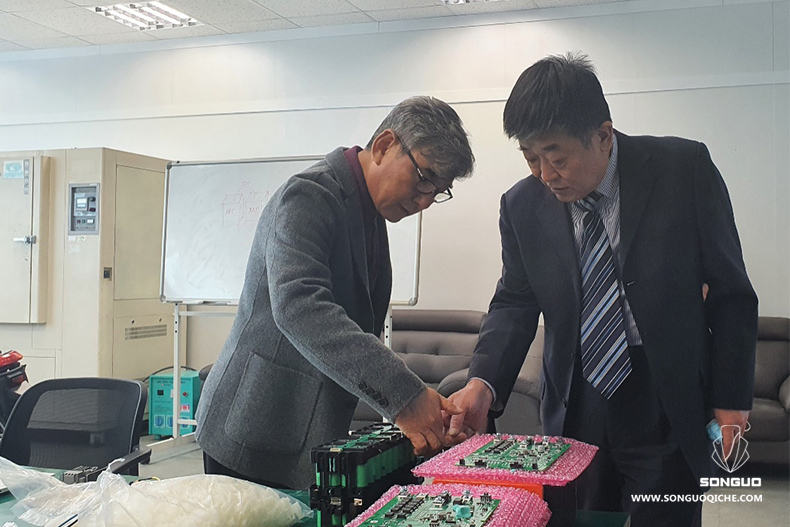 At Songuo Korea(SGK) Research Institute, Mao Shengjun and his entourage visited the SONGUO professional research institutions such as the modeling design center, engineering design center, and the EPT system research institute. They learned about the technology and product research and development in detail, and the technology research and development results obtained by SGK. He spoke highly of it and said that he would further understand SGK's business and report to the provincial government on special topics. Representative Mao Shengjun also inquired about the difficulties encountered in the development of the company, and said that the representative office would make every effort to coordinate and assist in solving them.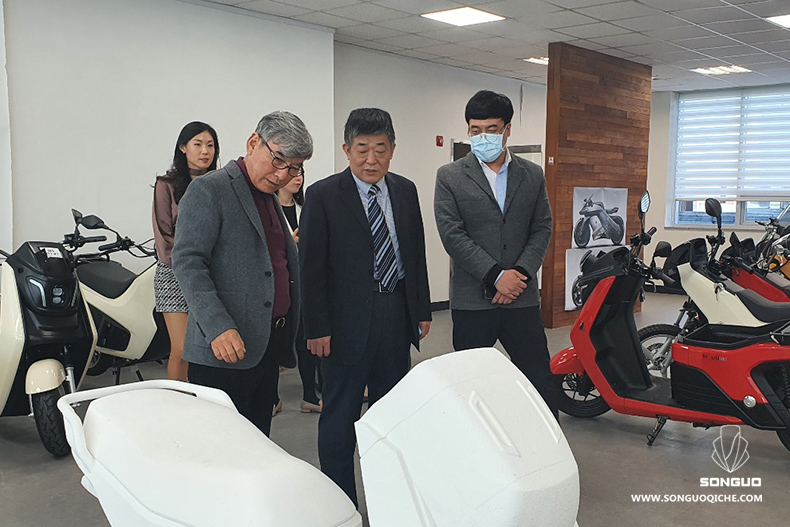 Tim Shin, CEO of Songuo Motors, warmly received Mao Shengjun's delegation.