To popularize fire safety knowledge, improve safety production awareness, do a good job in fire safety work, and prevent various safety accidents, Songuo Motors invited Jinan security experts to organize employees to conduct safety training and fire drills, on March 11. Various departments, workshop supervisors, team leaders, part-time safety officers, and employee representatives attended the event.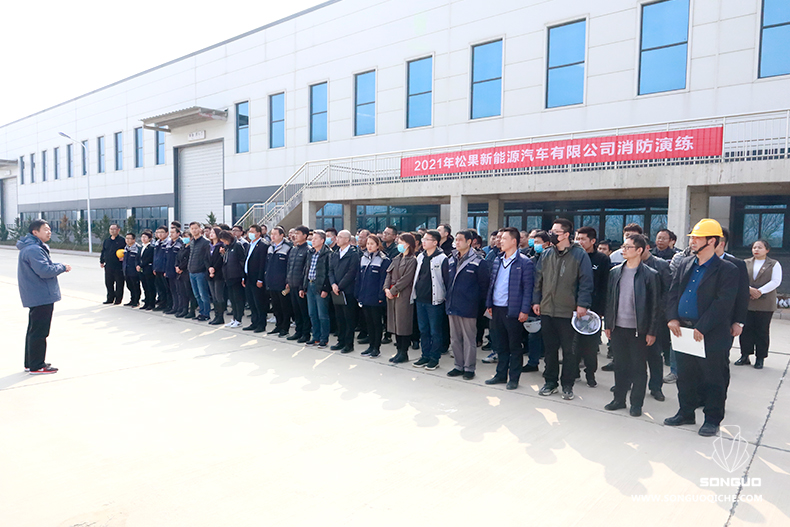 Security experts combined with the recent safety accidents in various places to explain the importance of safe production, the implementation of the safety responsibility system, and professional safety knowledge such as fire prevention measures and hidden danger investigation, emergency treatment measures for sudden accidents, and further improve everyone's fire protection theory and practical level.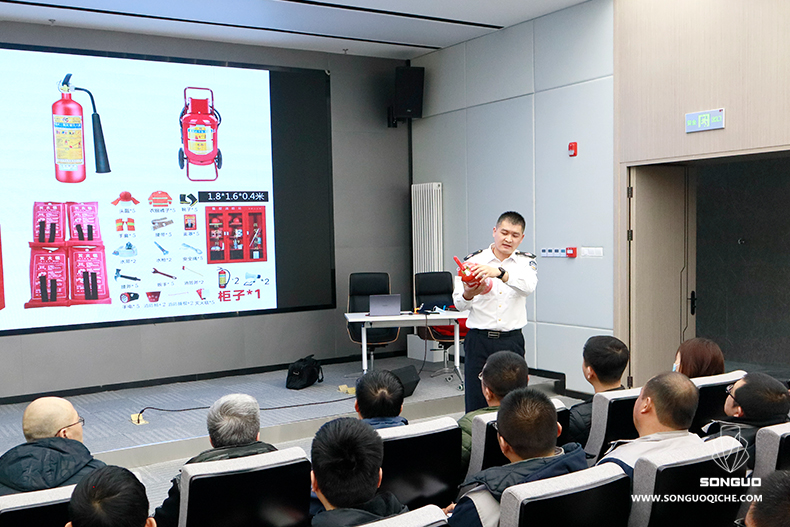 To improve the training efficiency, fire control practice is carried out by safety and prevention experts and participated by staff. This drill simulated the response when there is a fire in the workshop where the waste material is placed, to exercise the emergency response capability and fire control practice ability of all staff, as well as to teach them to use the fire control equipment properly and proficiently and master fire extinguishing skills.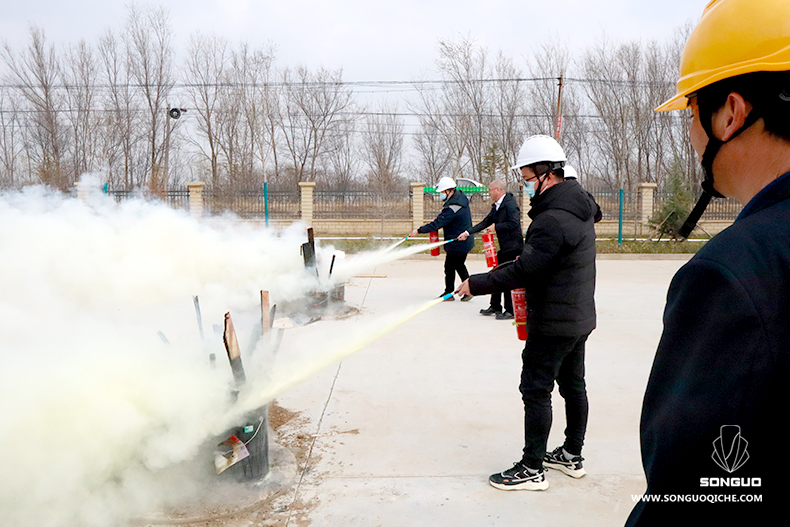 Through this safety training and fire control drill, the precaution awareness of safety and prevention comes first is strengthened and the usage methods of fire extinguishing equipment are regulated, both of which will safeguard the safety production of the enterprise.