The Songuo International Logistics Complex is listed as a major project in Shandong Province in 2021 (Reserve Category)
On March 3, the Shandong Provincial Government website issued Lu Zhengzi [2021] No. 41 "Notice on Issuing the List of Provincial Major Projects in 2021", which announced the list of major provincial construction projects in 2021 and the list of major provincial reserve projects in 2021.

The Songuo International Logistics Complex project was selected as a major reserve project in Shandong Province in 2021.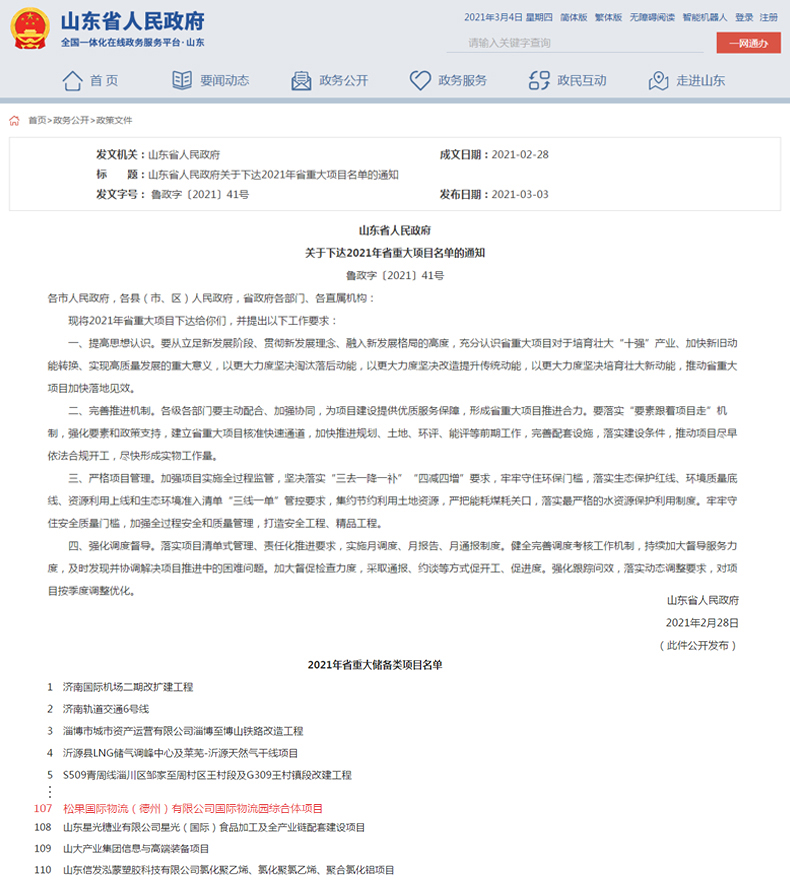 Songuo International Logistics Complex Project Songuo Complex is an international logistics supporting project of Songuo. It will build 5 logistics warehouses including large, medium and small vehicle logistics warehouses, AS central warehouses, new materials modular building warehouses, etc., with the annual output of 230,000 car modules and 63,000 sets of integrated building modules logistics capacity. After the project is completed, it will become the fourth largest logistics base of Samsung SDS in the world.

The project was jointly signed by Songuo Motors, Dezhou Financial Investment Group and South Korea's Samsung SDS (Samsung Logistics) at the end of 2019. At present, preliminary work such as preliminary planning, environmental impact assessment, energy assessment, and land index application is in progress. The Samsung SDS team has also been stationed at the site since 2020 to assist in the international logistics and transportation of Songuo and new materials.