Zhang Yunsheng, Deputy Secretary of Dezhou Municipal Committee Visited SONGUO MOTORS
On the afternoon of May 1st, Zhang Yunsheng, Deputy Secretary of Dezhou Municipal Committee arrived at the New Energy Equipment Industrial Complex in Dezhou High-tech Zone, to investigate major projects and enterprises like SONGUO MOTORS, as well as the project manager working system.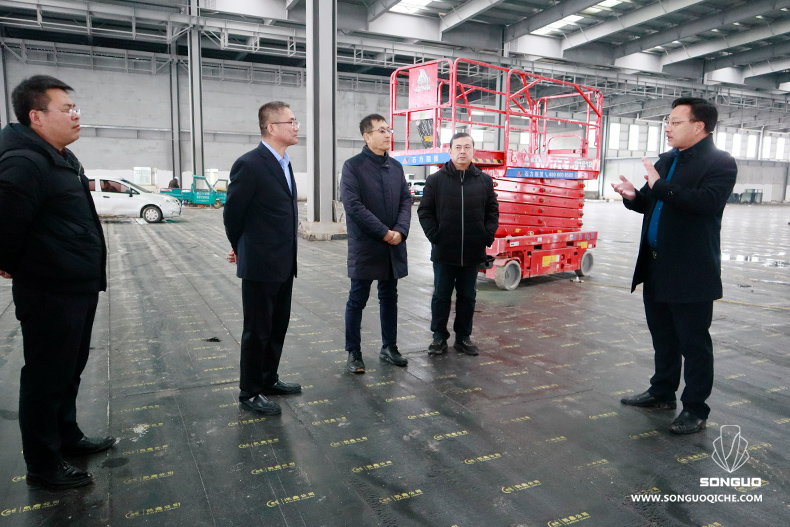 Responsibility system of project manager - a new innovated measure issued to optimize the business environment of Yucheng and provide better services to enterprises. For each project which has been officially signed, one cadre will be appointed to follow, supervise and provide services until the construction is completed. The projects, which are listed in the responsibility system of a project manager, will be divided into 21 processes from negotiation to construction completed, with pictures demonstration. Both the government services and project development are accelerated.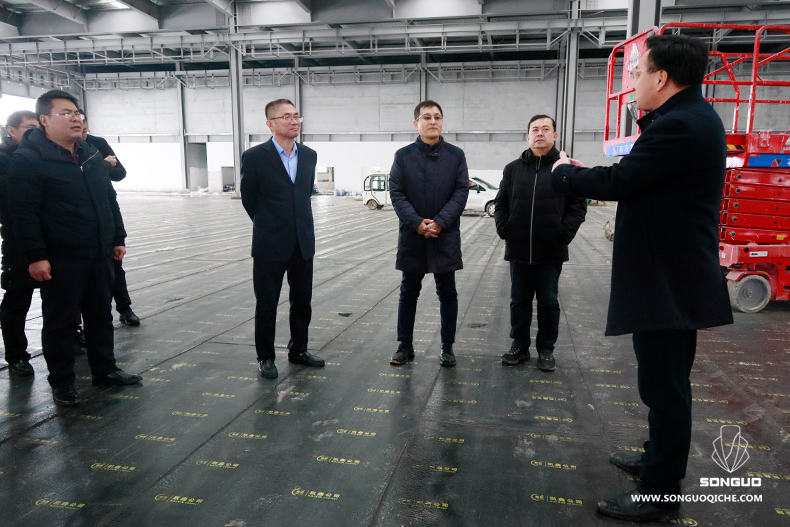 In the 4# special purpose vehicles final-assembly workshop of Section B under construction, Sun Wei, Deputy Director of Yucheng Municipal Office and the manager of SONGUO project, made the report to Zhang Yunsheng, the Deputy Secretary. During the development of SONGUO project, as the project manager, Sun Wei has resolved various problems arising from the process and ensured the development of the project with high efficiency and zero obstacles.

With great support and high attention of the Municipal Committee and Government, as well as the assistant of the project manager and relevant departments at all levels, SONGUO has overcome negative effects brought by the pandemic and remained a sound development trend since its establishment.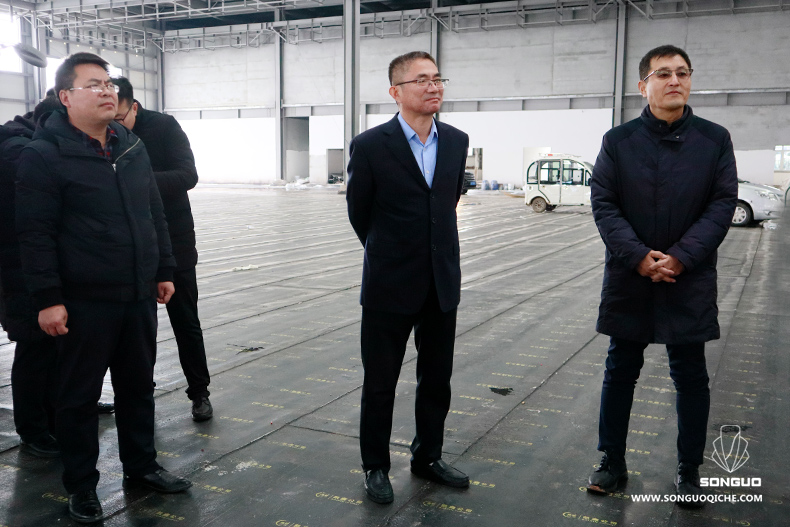 Li Wenqiang, city official leader, Yang Xiaohui of Municipal Reform and Development Bureau, and Song Yimin of Municipal Committee Office accompanied the event.