City officials visited Songuo with holiday greetings for Korean experts
As the New Year of 2021 is approaching, SGK's expert team actively responded to the call of the Chinese government to prevent and control the epidemic, stick to their posts, and celebrate the new year on the spot. On the afternoon of February 8, Teng Haiqiang, Secretary of the Party Committee of Yucheng, Secretary of the Party Working Committee of Dezhou National High-tech Zone, and Director of the Management Committee; Su Lanwu, Deputy Secretary of the Municipal Party Committee and Mayor, together with other city leaders, came to Songuo New Energy Equipment Industrial Complex with holiday greetings for the Korean expert team of SGK and their families on behalf of the Municipal Party Committee and Government.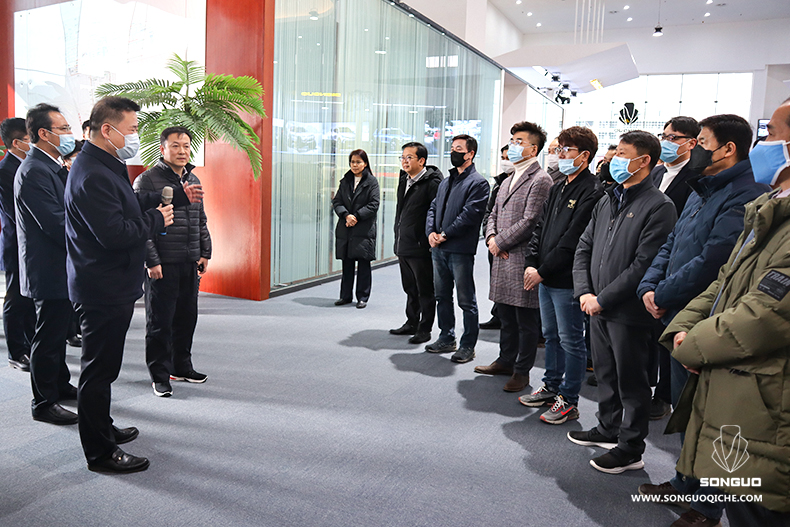 Teng Haiqiang said in a speech that as a key project in Shandong Province and Dezhou City, Songuo New Energy Equipment Industrial Complex embodies the attention and support of the whole city and the hard work of the Songuo team. At present, the construction of the project has reached the key stage of the critical period. I sincerely thank the Korean experts for sticking to their posts during the Spring Festival and making positive contributions to the economic and social development of our city. The municipal party committee and the government will endeavor to safeguard the life and work of all so their families back in South Korea would be more relieved. They also wish everyone a happy and peaceful Spring Festival.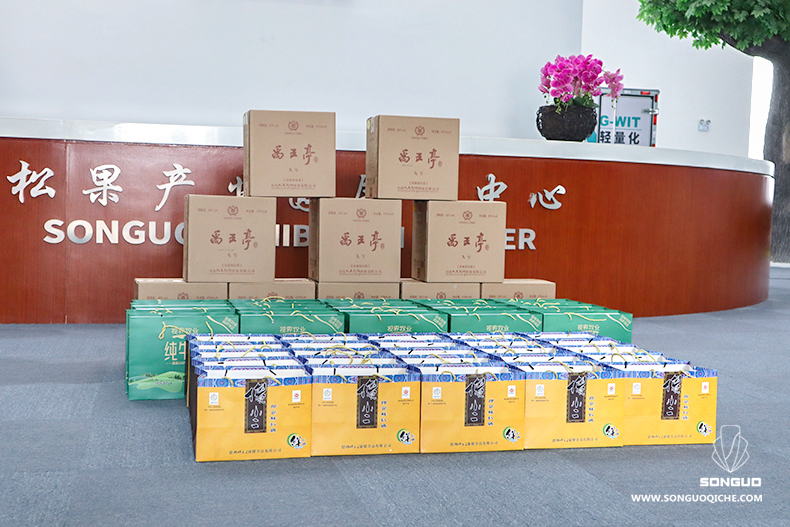 Local specialities are given away by Teng Haiqiang and Su Lanwu, on behalf of the municipal government. It is a get-together chance that all experts chose to spend the traditional New Spring Festival in China because of the epidemic, which is rarely seen and achieved. Meanwhile, everyone should pay more attention to epidemic prevention and control and self-protection. At last, Teng Haiqiang and Su Lanwu wish everyone good health and all the best.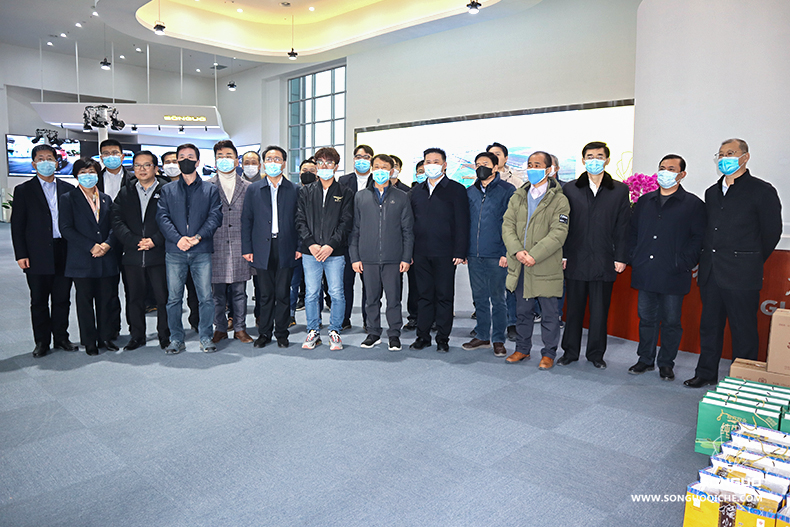 Official leaders Li Yumei, Yan Xiuli, Zhang Jianjun, Li Wenqiang, Li Chunhou, Yang Fan accompanied the activity.