Songuo Motors held the 2020 Annual Work Summary and Commendation Meeting
From February 5th to 6th, Songuo Motors held the 2020 Annual Work Summary and Commendation Meeting. Summarize the work of various departments in 2020, clarify the key tasks and plans for 2021, and commend advanced departments and outstanding employees, and heads of departments and related personnel participate in the meeting.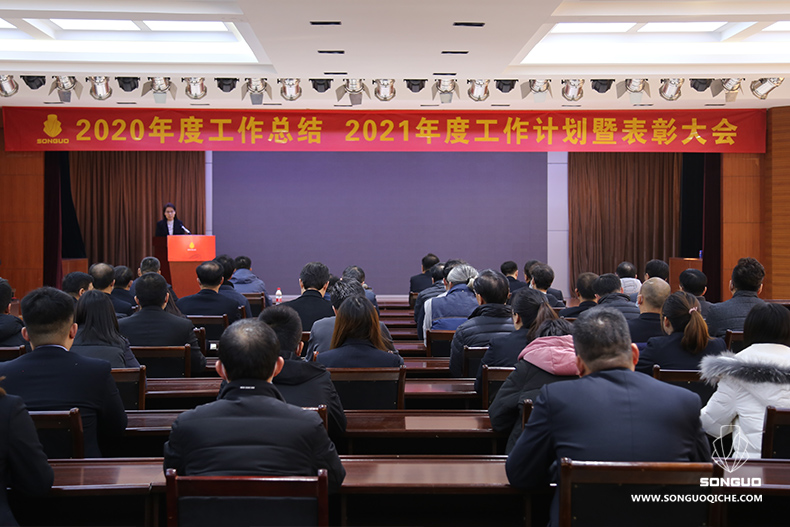 Each department summarized the work in 2020. Chairman Zhou Haiyan summarized the company's annual work and explained the 2021 corporate development plan. On the basis of listening to the summary reports of each department, the heads of the participating departments will evaluate the reporting departments on-site and select the advanced departments for 2020 based on the daily performance of the department.

The commendation meeting was presided over by Zhang Congxin, vice president of Songuo Motors, and Chairman Zhou Haiyan, gave a speech thanking all employees for their dedication and hard work. Despite the sudden outbreak of the epidemic in 2020, Songuo still maintains a good development trend. After nearly three years, Songuo has completed the construction of the basic platform and will enter a period of leapfrog development in the next three years. Songuo looks forward to everyone taking the new year as a new starting cusp to grow and develop together with the company.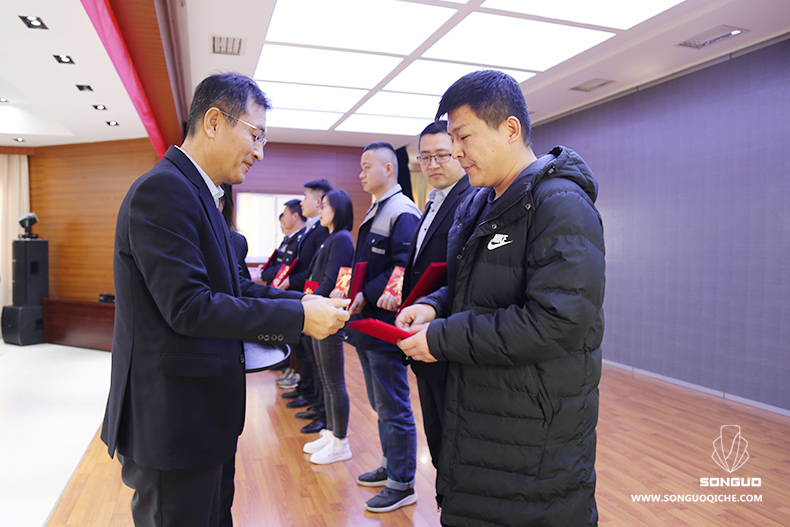 In the commendation meeting, the staff of SHT project are rewarded for their excellent performance concerning exporting kiosk to Africa, especially with the tight schedule and heavy task, as well as the staff who dedicated themselves to the epidemic prevention and control, and also the ones who are responsible and willing to bear the burden of hard work. SONGUO advocates all to take them as model and set high target in the new year to make better accomplishment shoulder to shoulder.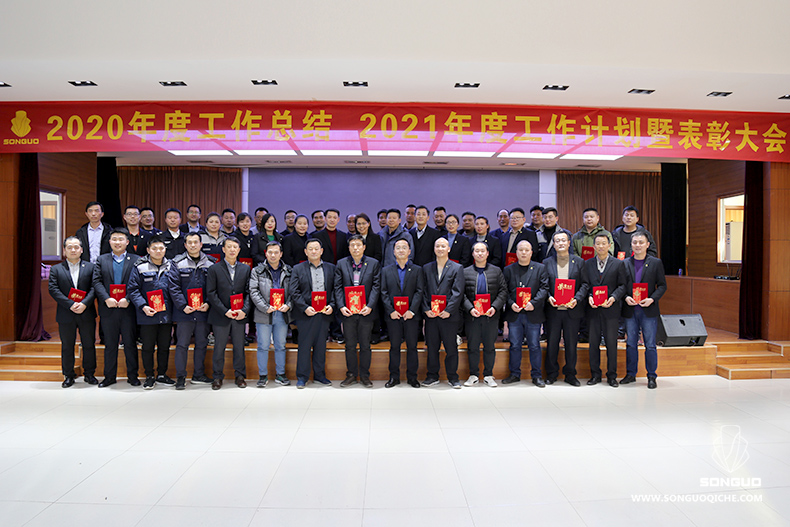 New year is coming with new hopes. We are looking forward for the new development stage. Furthermore, we are expecting more and more talents to join and make great contribution to SONGUO, as well as achieving their dreams.