Do a good job in epidemic prevention and control, Songuo SSK project mold began to enter the site
On the morning of January 15, several container trucks drove into SONGUO Workshops of the New Energy Equipment Industrial Complex. The fully-armed anti-epidemic personnel of Health Bureau conducted on-site nucleic acid testing and sampling, and performed disinfection and epidemic prevention on the container box and the molds inside carefully.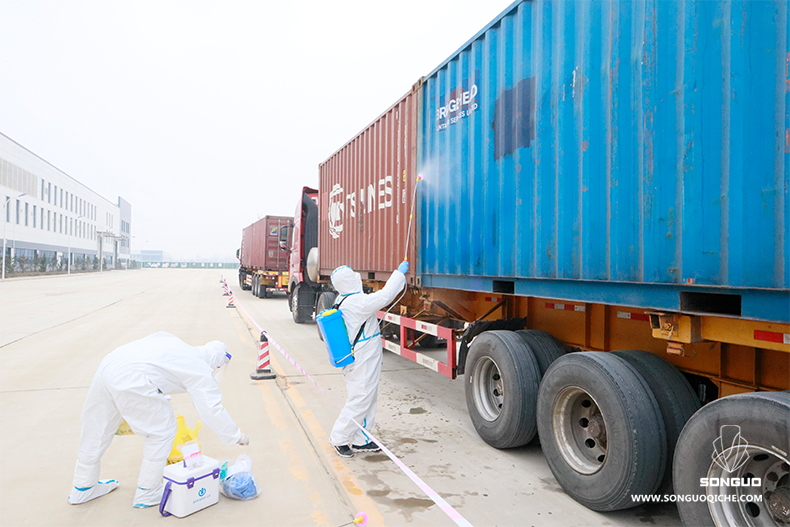 Under the strict control of the epidemic, the first batch of molds for the SONGUO SSK project completed import customs clearance procedures and arrived at the factory. With the rebound of the winter epidemic, epidemic prevention has become the top priority of the company's work. The first step for containers entering the factory is nucleic acid testing, and the cargo can be unloaded after passing the test.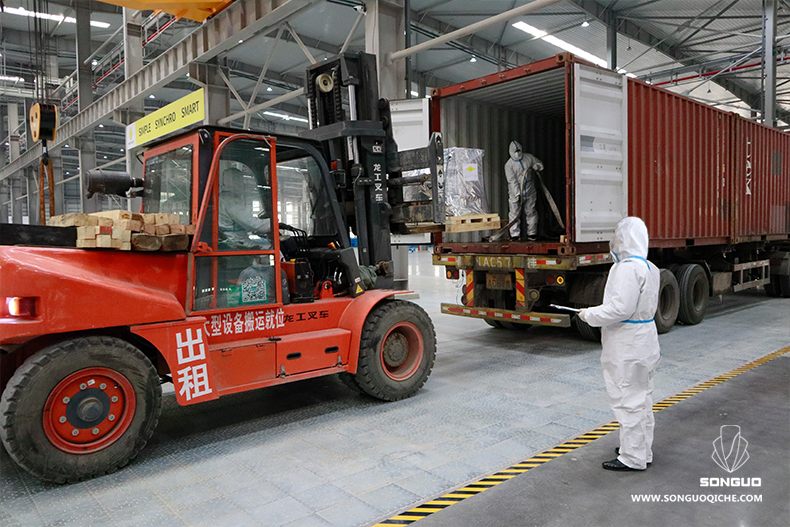 Although affected by the epidemic, all businesses in the New Energy Equipment Industrial Complex have been as usual in the recent period, and the import and export of equipment, molds, raw materials and products have been carried out normally. The Municipal Health Bureau, Epidemic Prevention Office and other competent departments have given full support to the enterprise's epidemic prevention and control and business operations. The company's administration, import and export, production and other departments have formulated a meticulous and rigorous epidemic prevention and control system, and employees of all positions have implemented it carefully, providing a solid foundation and guarantee for the development of the company.