Songuo's Second Batch of 1-ton Electric Cargo Trucks Exported to South Korea
The wind is rustling, the golden autumn is clear and fresh. From September 14 to September 15, the EVT01 1-ton electric cargo truck, which is the first mass-manufactured model of Songuo, and the modules would be assembled, checked, and shipped to SMI(Songuo Mobility Innovation) in Pyeongtaek of South Korea in containers.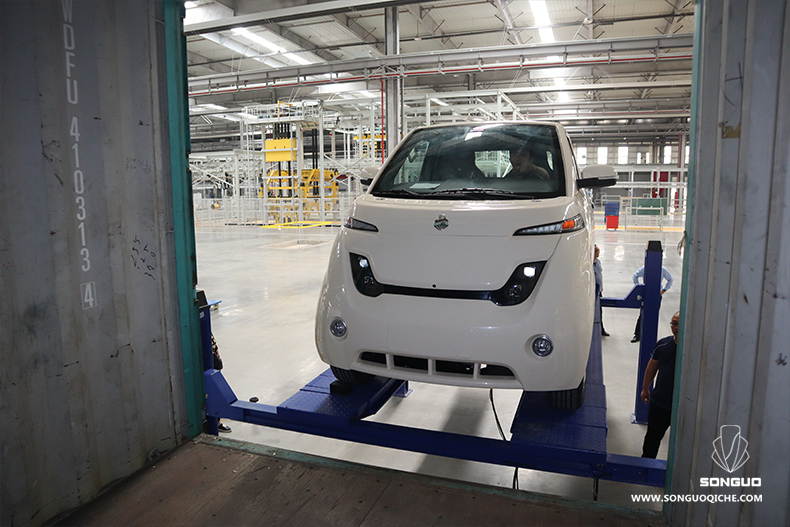 This batch of new energy cargo trucks was delivered to South Korea after the assembly of modules at the Dezhou High-tech Zone factory, except the motor and battery pack. After that, the battery pack and motor assembly and all inspections of cargo trucks will be completed at SMI(Songuo Mobility Innovation) in Pyeongtaek of South Korea.

On May 7 of 2020, the first batch of vehicles in this type passed the review conducted by the Ministry of Security and Transportation of South Korea and was licensed for driving on road. It is also the first commercial vehicle model that can be mass-manufactured in Songuo High-tech Zone of Dezhou.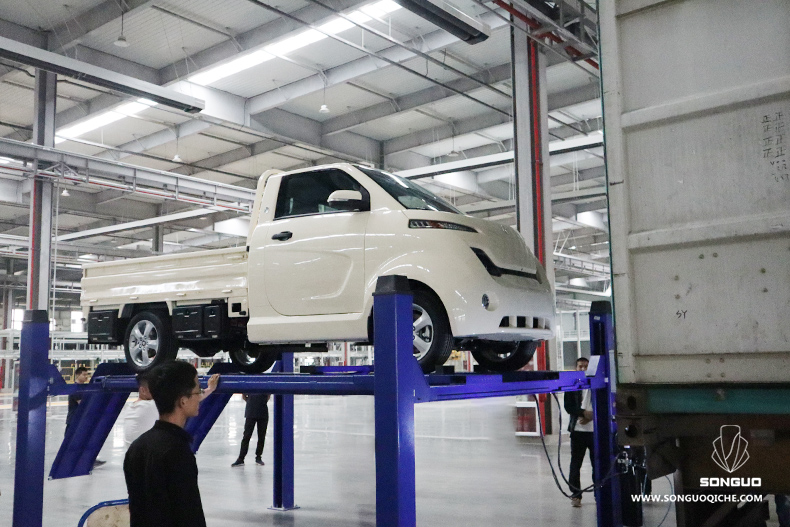 At present, the refined assembling standard of mass production is in process, underpinned by suppliers on the spare parts supply chain for the trial vehicles of several batches. Songuo will advance the standardization of manufacturing management in all aspects to integrate with the global standards and accelerate to accomplish mass production and complete the plan target of 2020.