Songuo passed the IATF16949 system certification and was rated as an outstanding certified enterprise
On August 24, Songuo Motors Co., Ltd. successfully passed the IATF16949:2006 system certification and was awarded as an excellent enterprise of quality management system operation after more than one year of system operation and evaluation.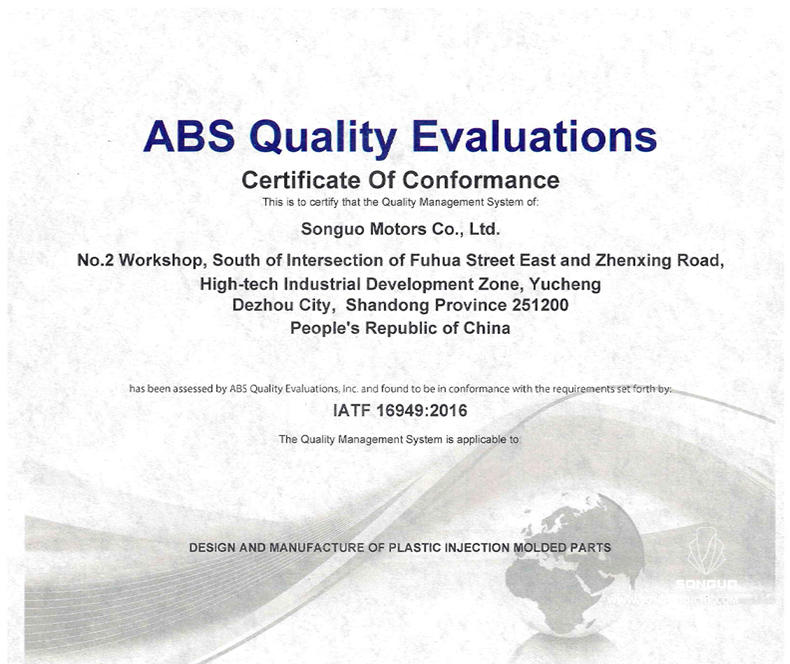 In order to improve the management level of enterprises, promote the standardization of management work in an all-round way, realize scientific innovation management, improve product quality, and improve the international competitiveness of enterprises, Songuo launched the construction of the IATF 16949 system on July 12, 2019, with full participation and the members of the IATF 16949 system construction team have strict division of responsibilities and completed various stages of promotion and implementation, document writing, implementation and operation, and certification according to the plan and with high quality, ensuring that the quality management system operates in the company's full cycle and all aspects, and the excellent work is approved by the certification team and issued as an outstanding enterprise with the certificate.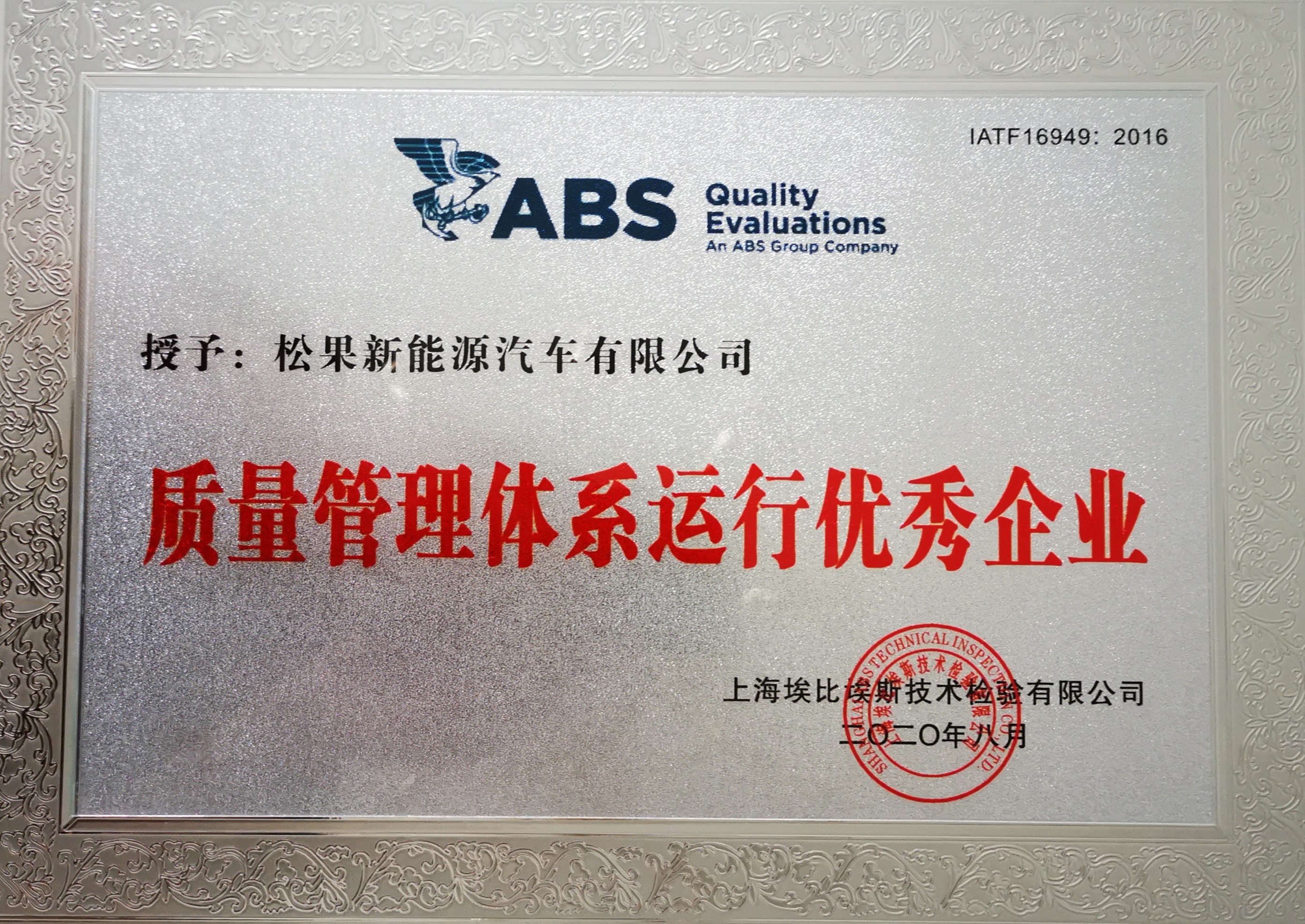 IATF, which is short for International Automotive Task Force, is a specialized institution set up by world's major automobile manufacturers and association in 1996, aiming to coordinate the quality regulation of the international automobile. Its members include the ISO/TC176, ANFIA, CCFA, FIEV,VDA etc.IATF16949 based on the combination with ISO9001, which was approved by the ISO/TC176, is a professional system standard for the automobile industry.