Dezhou Clean Heating Academician Experts Visited Songuo Motors
On December 9th, the Dezhou Clean Heating Academician Expert Summit was held in Yucheng. In the morning, the expert group visited some of the key projects such as Songuo Motors. Ge Yuzhi, director of the Shandong Association for Science and Technology, and Ma Junyun, deputy mayor of Dezhou, participated in the event.
The expert group came to the New Energy Equipment Industrial Complex and inspected the three major workshops of the main plant area of the Songuo project to learn more about the project planning, industrial progress, and production preparations.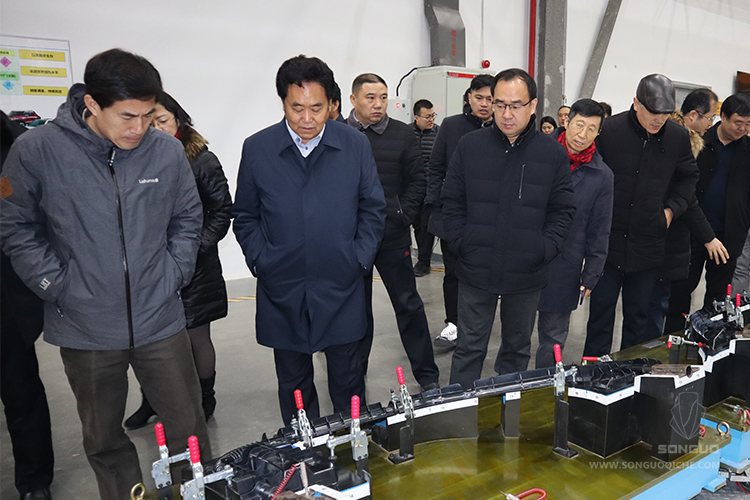 After the on-site visit, the expert group showed great interest in the unique development model of Songguo Automobile, and they are looking forward to the mass production and launching of Songuo Motors at an early date.
Liu Honggui, leader of Yucheng, accompanied the visit.