State Grid Dezhou Power Supply Company Researched Songuo Motors
On the afternoon of November 18th, Zhang Baodong, general manager of the State Grid Dezhou Power Supply Company and deputy secretary of the CPC Party Committee, accompanied by the leaders of relevant departments, came to the New Energy Equipment Industrial Complex of Dezhou High-tech Zone to learn more about the development of the SONGUO project and the progress of the construction in progress.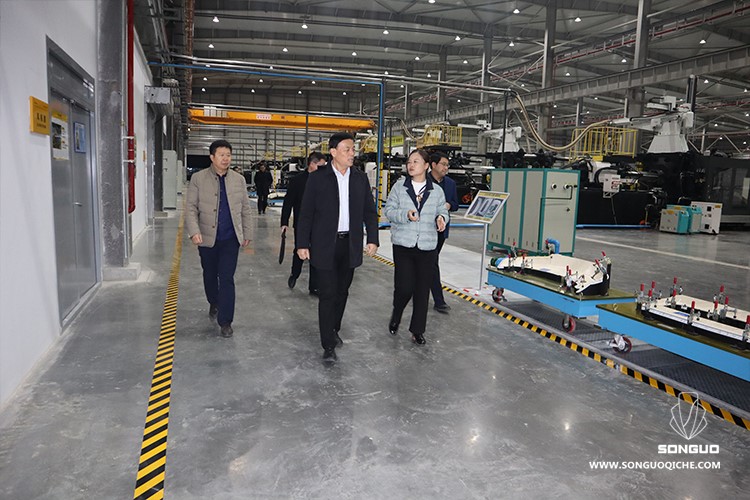 In the Industrial Complex Exhibition Center, the research team watched the Songuo New Energy series of prototype cars, and listened carefully to the industry's recent development plans, core technology advantages and overseas market expansion, and looked forward to the future development of Songuo Motors.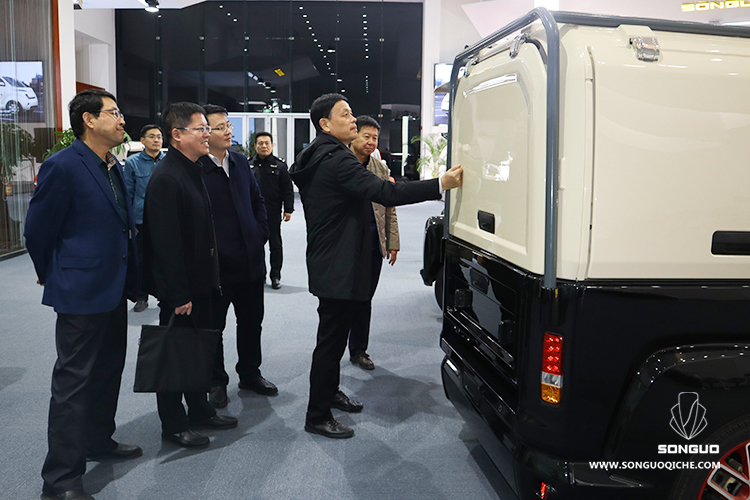 Through the on-site investigation, the open and extended market structure of the SONGUO industry and the subversion of traditional innovation models have left a deep impression on the State Grid's Dezhou Power Supply Research Group. The leaders of the research team hope that SONGUO can achieve mass production with efficiency and enter the international market as soon as possible.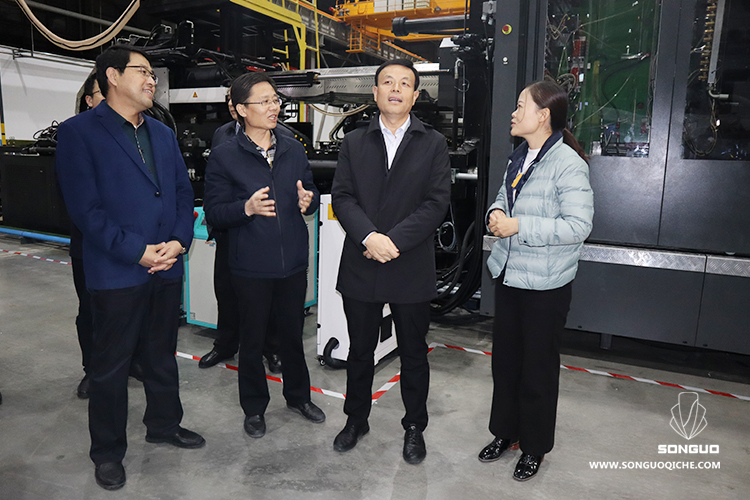 Teng Haiqiang, Wang Jianguo, leader of Yucheng, and Wang Zhiyong, leader of the high-tech zone, and Xu Qiang, Yang Wanzhong, from the power supply company, accompanied the investigation.