Committee of Foreign Affairs of Dezhou Investigate SONGUO Motors
On the afternoon of 5th, March, the investigating group of six people from Committee of Foreign Affairs of Dezhou accompanied by leaders of related departments visited Yucheng on its foreign workaffairs, and conducted field research on series ofmajor projects under construction represented by Central Innovation Zone and SONGUO Motors.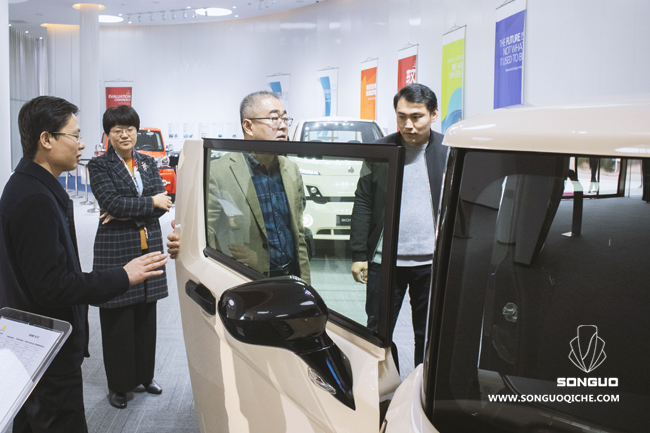 The investigating group visited showrooms of SONGUO Motors, showed great interest in SUV of 2018 and off-line demo car of SSM project, and highlighted SONGUO Motor's mode of taking high-tech zone of Dezhou as a base and export-oriented development. After listening the report of overseas development of SONGUO industrial cluster introduced by project manager, the investigating group encouraged SONGUO maintain its sound development momentum as the competition of high-tech industry andwas not aggressivead hered to the right direction of expanding its overseas market, and pursued scale effect and innovation breakthrough so as to achieve better, faster, and bigger development.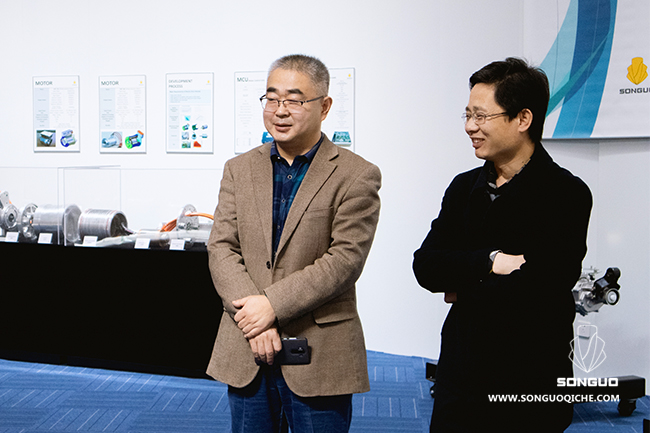 The investigation was accompanied by Si Hongyu, a leader of Yucheng, Wang Zhiyong, a leader of high-tech zone of Dezhou, Zhang Guangtao from office of municipal government and Ding Qiang, Director of commerce bureau.