Teng Haiqiang, deputy secretary of leading Party of Yucheng and Mayor investigated SSM project of Songuo Motors
On the afternoon of 21st February, ten government leaders including Teng Haiqiang, Deputy Secretary of leading Party of Yucheng and Mayor, Zhouliang, Deputy Secretary of Party labor of Dezhou high-tech zone, and Li Chunhou, Standing Deputy Director of People's Congress of Yucheng, investigate Songuo Motors on construction progress of its project and development progress of SSM project.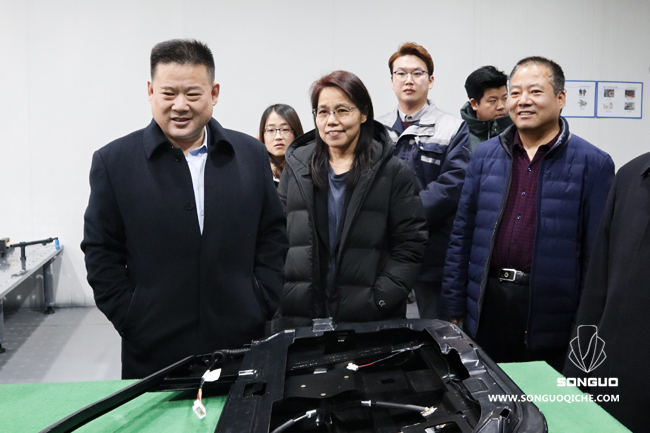 SSM project is a part of eight new models developed in 2018. In demo car workshop of the project, teams of the work and all procedure was in full swing, and new motor to be displayed in international motor show in Seoul in 2019 has been packed and waiting for dispatch. The government delegation was warmly received by Chairman Zhou and PM Lee and listened to the working report on site.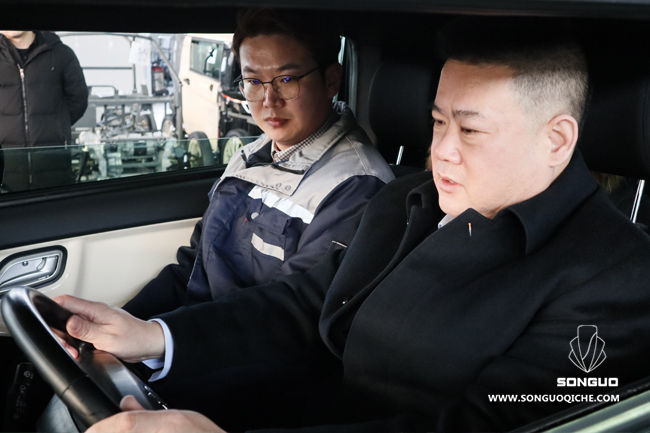 The group of the Mayor Teng and made work report on the progress of SSM project were received warm reception from Zhou Haiyan, chairman of
Songuo Motors
and Li Lee Shengde, director of SSM project. They watched the operation of workshop and encouraged production frontline employee to make new achievements in 2019. The smooth curve and fashionable design of new off-line demo car won unanimous praise from all leaders. Mayor Teng and Secretary Zhou drove the demo car and commented on their driving experience in a pleasant mood.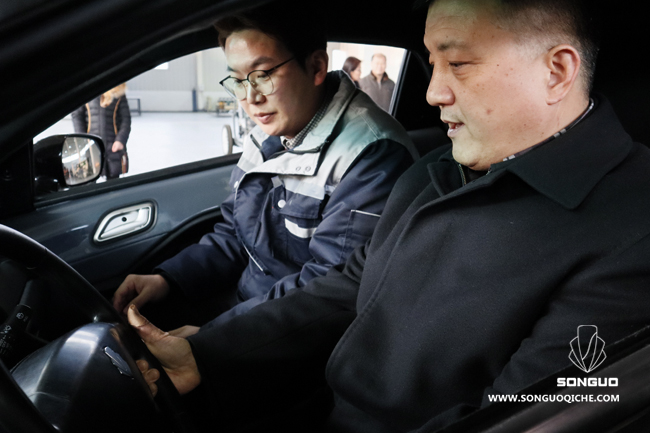 Since the landing of
Songuo Motors
, with full support from municipal government and high-tech zone, it constructed and developed well in an environment that is conducive to business. SONGUO had faith in and have the ability to accomplish all estimatedmissionsas planned, so as to make industrial cluster of new material and newenergy annew economy growth point of high-tech zone and Yucheng.
Wang Zhiyong, Deputy Secretary of Party labor committeeof Dezhou high-tech zone attend the investigation.