The signing ceremony of global logistics and distribution center project of Songuo Motors was held successfully.
The signing ceremony between Songuo Motors and H&Friend on the global logistics and distribution center project was grandly held in Rufu Hotel in Yucheng on Jan.27th.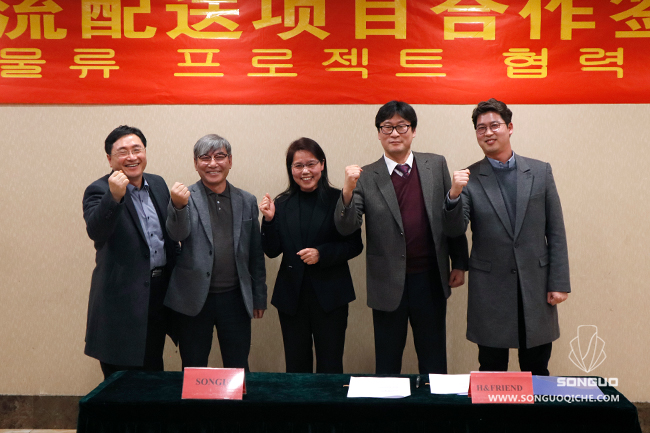 Taken charge by vice president Wang Jinhua, this signing ceremony was attended by Chairman Zhou Haiyan and CEO Tim Shin of
Songuo Motors
, Mr.Jin Zhongmin and Mr.Yin Shengzhen, board members of Korea H&Friend and Mr.Kim Dae Young, vice president of Korea S&K and witnessed by cooperative partners from overseas companies such as Korea Gumsung, Korea SEYONG, Korea DAWON, Korea ENGINTECH, Korea ITO DESIGN, Korea TAISAN and America OPTEC, etc.
H&Friend has 27 branch offices in 16 countries around the world and over 1500 cooperative partners. After reaching strategic cooperation with
Songuo Motors
, the two sides will jointly develop the international market and expand direct marketing and distribution channel rapidly through branch office and other extensible business network to promote
Songuo Motors
to expand world market.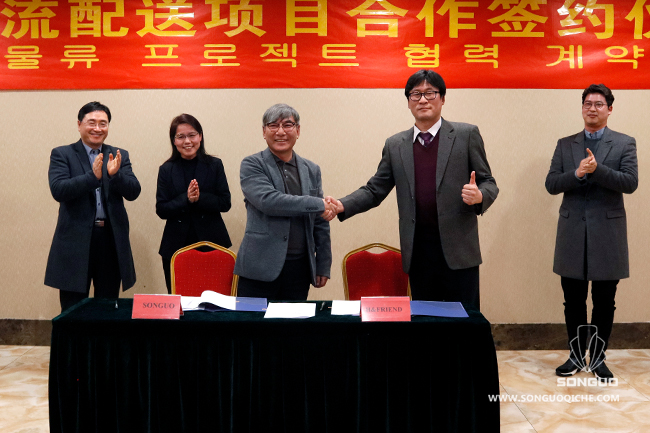 After signing contract,
Songuo Motors
and H&Friend will jointly set up SONGUO global logistics and distribution center in China. Under principal of mutual supplement and common development, H&Friend and SONGUO will jointly develop global market to realize directing market and create more distribution channels through extensible logistics network, realize the top competitiveness of
Songuo Motors
in global logistics and distribution, strengthen global after-service system and after-market strategy, increase the use of special-purpose warehouse to make sure the load and distribution of module and parts in the world.