The opening ceremony of SONGUO SSM Demo Car was successfully held in Yucheng
On the afternoon of Jan.28th, the Minor Chinese New Year, SSM Demo Car made its debut in SONGUO show room. About over 50 important cooperative partners and guests from Korea and America jointly witnessed this crucial moment.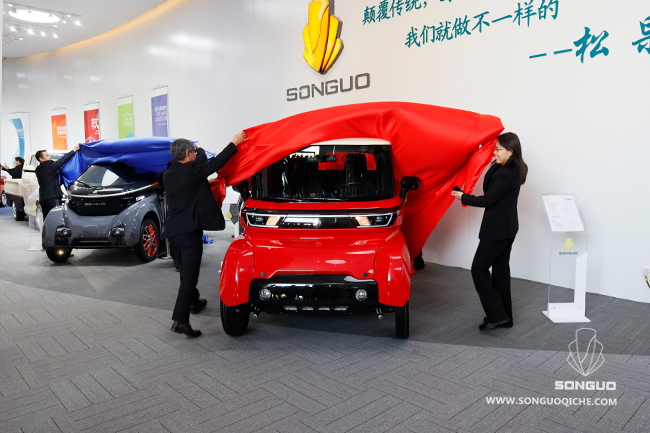 Vice president Wang Jinhua took charge of this opening ceremony and Chairman Zhou Haiyan, CEO Tim Shin and Mr. Tom, CTO of American OPTEC, Mr. Lee Bang Woo, president of Korea S&K, Madam Kang, president of Korea DAWON jointly unveiled the cover for the new model. CEO Mr. Tim Shin of SONGUO motors made a brief introduction on the model structure, product advantages and market prospect which won good comment of the present guests both at home and abroad.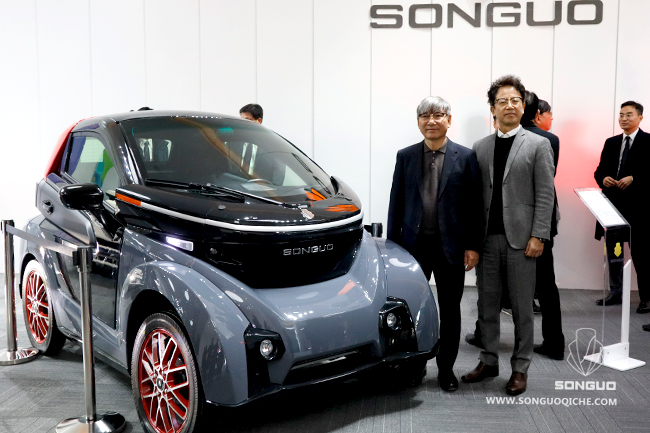 Vice president Wang Jinhua invited all the foreign guests to take a group photo for commemoration. All present people made congratulations on the complete success of SSM opening ceremony.