Record SONGUO industrial cluster

2019-new spring annual meeting

On the evening of 28th, January, SONGUO industrial cluster 2019-new spring annual meeting, namely "make the future", was grandly celebrated in Rufu Shidai Hotel of Yucheng. Over 300 people gathered to celebrate New Year, including government leaders, partners, international merchants and employees from many companies.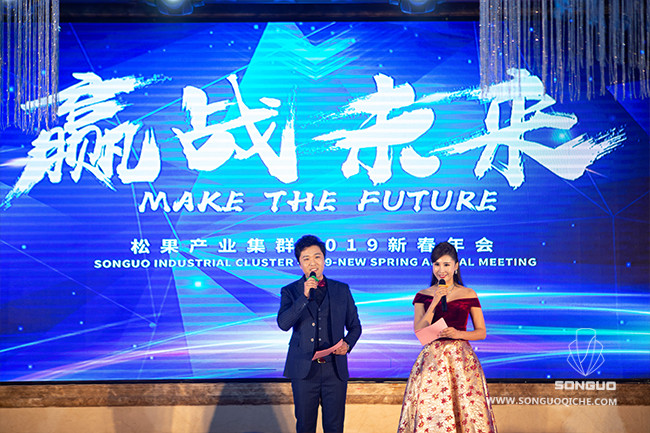 The annual meeting opened festively and peacefully. Zhou Haiyan, chairman of Songuo Motor
, delivered a passionate New Year speech, summarized the achievements in 2018, and proposed development goals of 2019. She gave thanks to fully support from Dezhou national high-tech zone to the landing of industrial cluster, partners from afar and efforts were made by all counterparts to industrial development.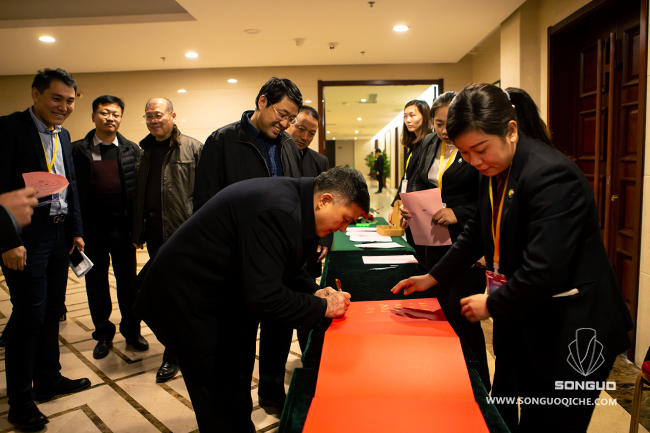 Zhou Liang, Deputy Secretary of leading Party group of Yucheng government, Deputy Secretary of Party labor of national high-tech zone of Dezhou, and Standing Deputy Director of management committee, gave his greeting of New Year. On behalf of Dezhou high-tech zone, he expressed his wishes and blessings to SONGUO industrial cluster, gave affirmation to accomplishments achieved by SONGUO industrial cluster. He delivered his sincere hope to the development of SONGUO industrial cluster in future, encouraging all of us to stay true to our origin mission and move forward.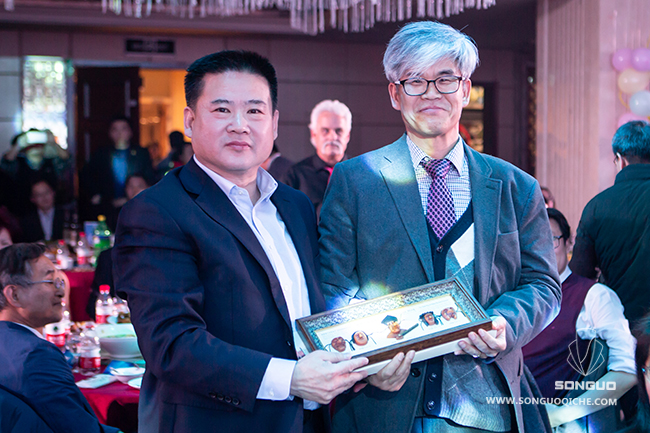 Tom, chief technology officer of OPTEC in America, and Li Fangyu, chairman of S&K in Korea made an important speech on behalf of foreign guests. Mr. Tom said, it's OPTEC's honor to be a partner of Songuo Motor
, and wish to work with all partners of SONGUO Motor to help it become the strongest leader of global new resources industry. Mr. Li Fangyu had confidence and expectation on the cooperation between S&K and SONGUO industry, and wished to work with SONGUO to usher in a new era. In addition, he sincerely invited all guests to attend Seoul motor show for the initial international publication of
Songuo Motor
.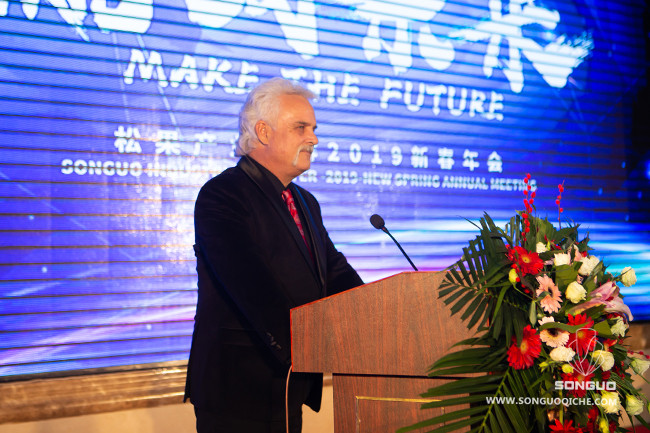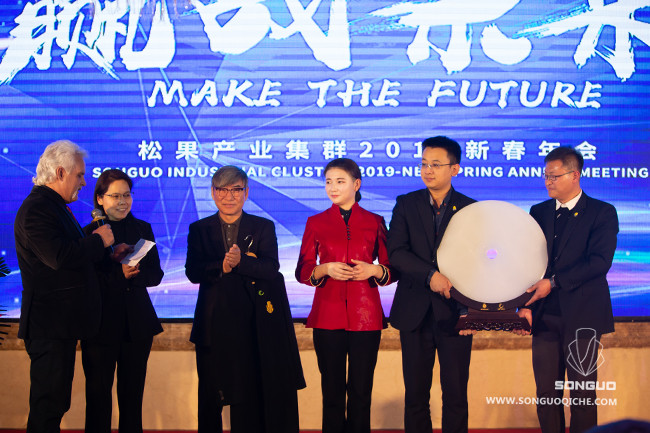 Mr. Shen Longfu, CEO of SONGUO Motor and Mr. Wang Jinwei, CEO of G-WIT
Company delivered a speech on behalf of the companies respectively. They summarized their work in past year, proposed development plan in the New Year, and wished you all happy New Year.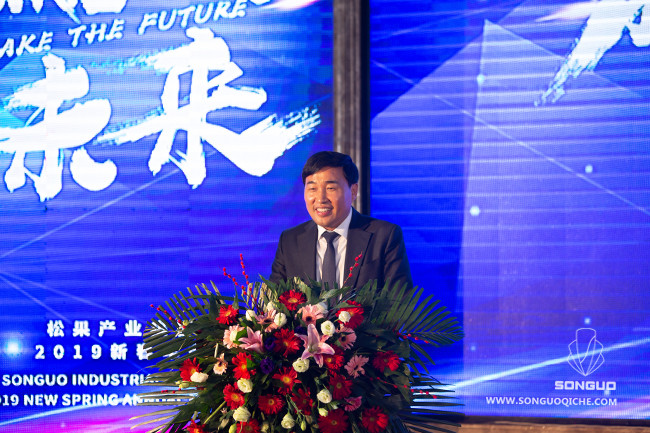 As one of the core projects in the industrial cluster, Songuo Motor
overturned traditional production technique through ten years research and development. As a result, it consistently achieved technique breakthrough and gained great accomplishments.
G-WIT
Company owned two national high-tech technology enterprises, and its project in Dezhou high-tech zone has become a major one in Shandong province in 2019.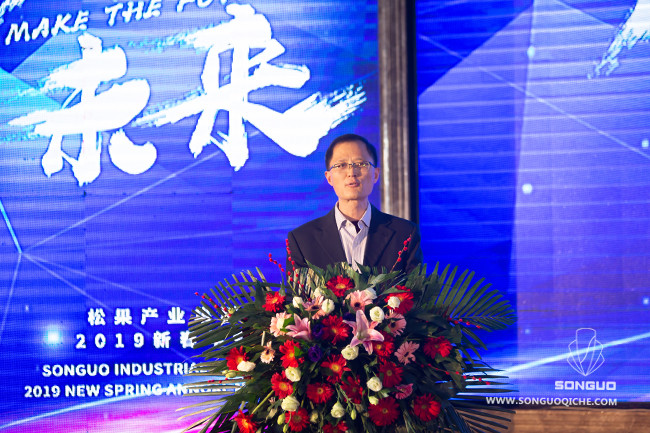 The annual meeting was filled with fascinating entertainment programs, warm and festive, including dances, songs, the erhu and Guzhen, bringing a high quality visual experience to the audience. In the middle, we see memorabilia of industrial complex
construction and Songuo Motor
, New Year's greetings from employees around the world and exciting prize draw. In addition, students of SONGUO management training class in employee education center displayed attractive dance, and "superman" by Korean employee made the meeting to reach its climax. "Made the future", the 2019-New Spring annual meeting concluded successfully.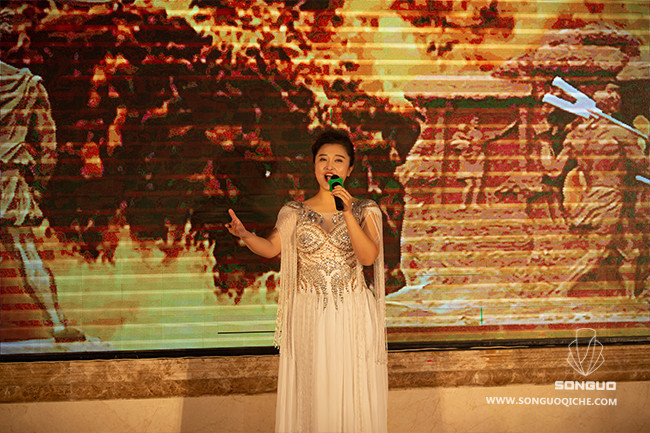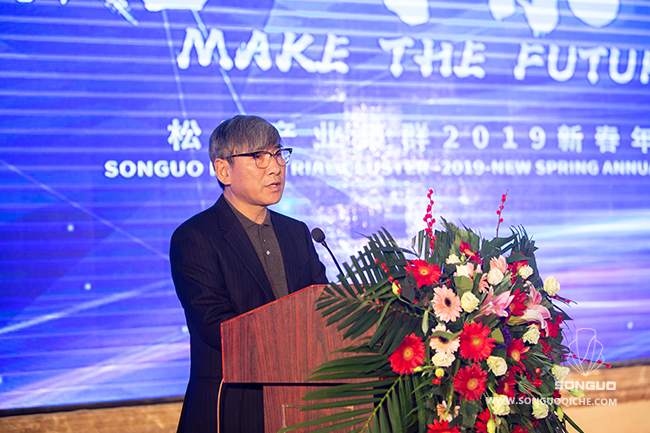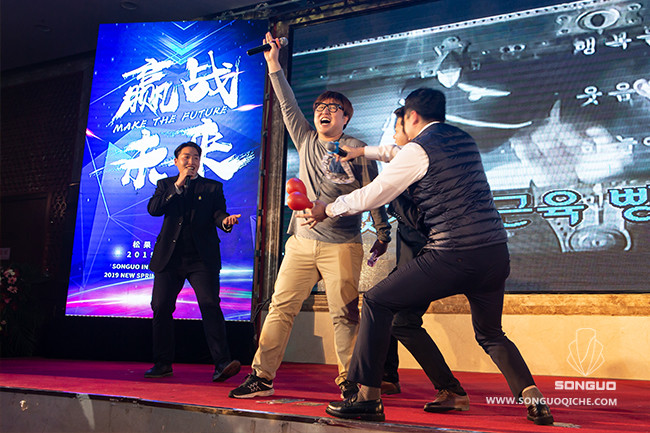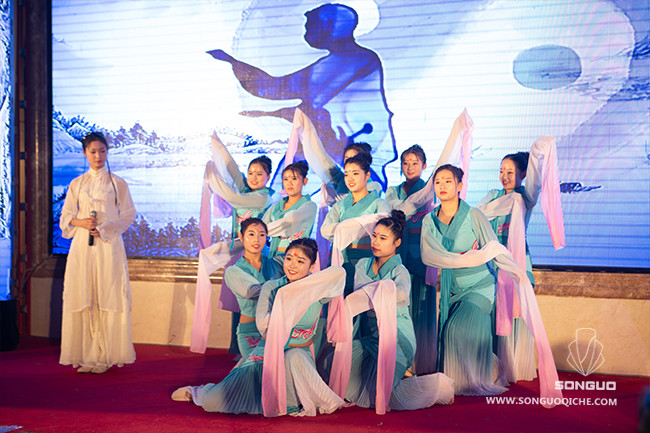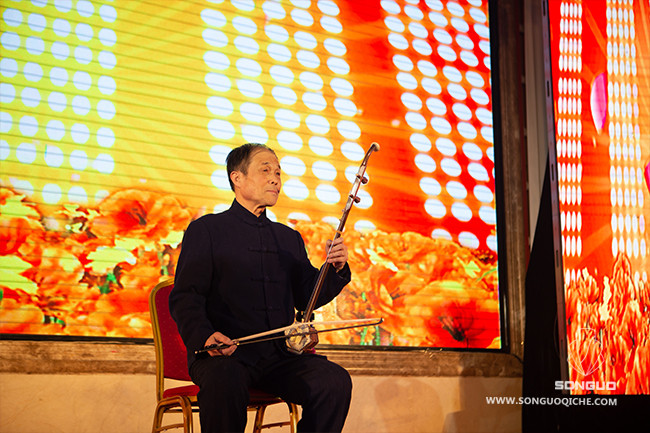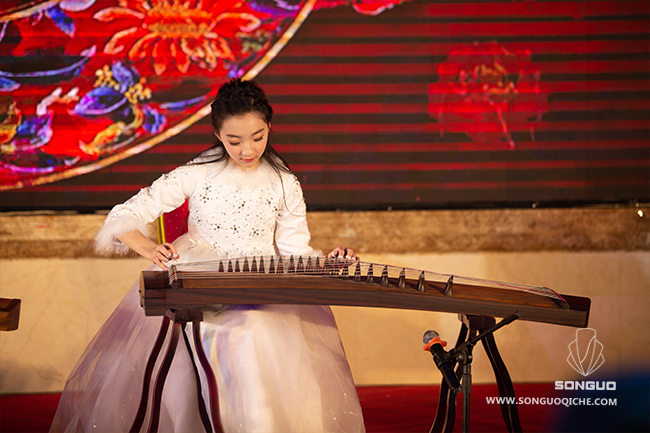 In 2018, we gained fruitful achievements. Let's restart in 2019! In 2019, SONGUO will continue to focus on innovation and stick to practical thinking. Let's strive forward to make the future!