Former head of central people's broadcasting radio station visited SONGUO motors
Preface: From 8th to 9th January, strengthening private economy and telling a good story of Yucheng—the Communicating Forum of Private Enterprises,which was organized by People's government of Yucheng and high-tech zone of Dezhou, was grandly held in multi-function hall of the fourth floor of Yucheng hotel. Wang Qiu, vice chairman of China Union of Radio, Film and Television social association and former head of Central People's Broadcasting Radio Station and other experts attend the forum.
On the morning of 9th, January, Wang Qiu's delegation accompanied by Zhang Anmin, Wang Jianguo, Li Wenqiang, leaders of Yucheng municipal government, in accordance with the core purpose of strengthening private economy and telling a good story of Yucheng—the Communication of Private Enterprises, visited eight representative projects of key private enterprises including industrial park of SONGUO new energy resources on site.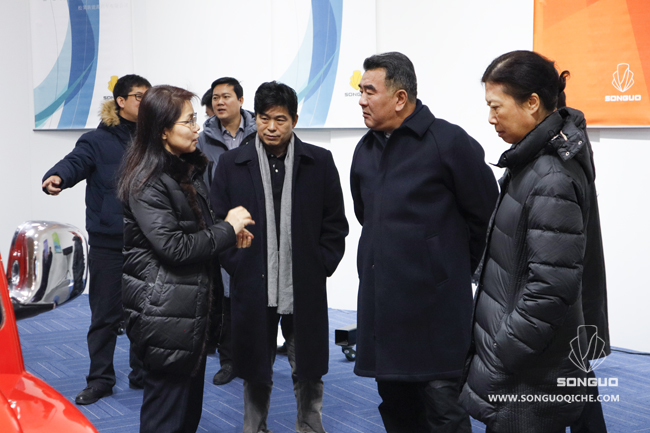 Since the landing of SONGUO motors in Yucheng, with the help of sound business environment and great support from governments at all levels, it has been consistently keeping scientific innovation with its products overturning traditional manufacturing technique and successfully being introduced to the overseas market. After nearly one-year construction and development, the factory landscape changed rapidly and construction on site was propelled in full swing. SKD factory overseas landed as planned, and international orders were received one by one. In next three or five years, associated facilities of the industry will increasingly become complete. New and vibrant new materials and new energy industry cluster rose in Yucheng.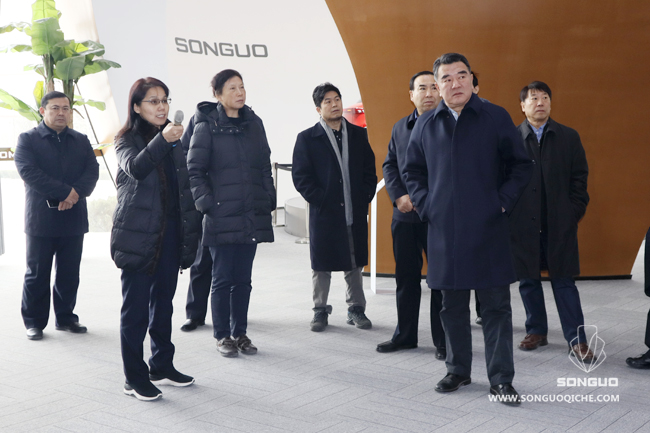 The delegation was deeply impressed by the distinctive overseas development mode of SONGUO motors and its innovation of technology and manufacturing technique overturning tradition that has been researched for ten years. Wang Qiu said, Yucheng, featured with economic development at a fast speed, reasonable industry mix, and private enterprises with strong innovation awareness, will be a hotbed for the development of electrical vehicles. He hoped SONGUO motors further carry forward entrepreneurship of private enterprises and strive to make the brand more influential and go abroad with the help of preferential policies, long-term view.
The activity was attended by Zhang Anmin, Secretary of Yucheng municipal government, Wang Zhiyong, Deputy Scretary of Party labor committee of Dezhou high-tech zone, and Zhou Haiyan, chairman of SONGUO Motor.