Representatives of major private enterprises in Yucheng visited Songuo Motors
On the afternoon of Dec. 20th, a symposium on private enterprise development was grandly convened in Yucheng. Over 30 representatives from major private enterprises were organized to make an observation tour to the construction site of major projects of 2018.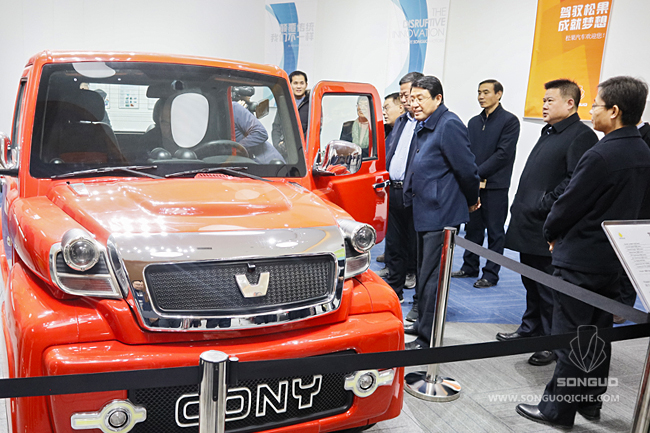 In SONGUO show room, the project manager warmly received the delegation and made a brief introduction on Songuo Motors, R&D process, the construction of overseas SKD and the engineering work under building.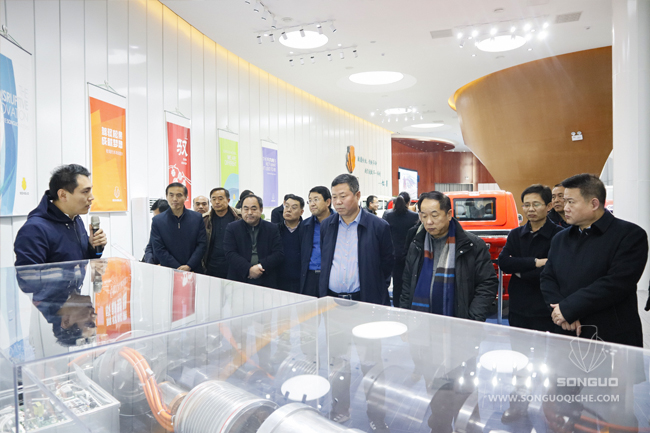 Teng Haiqiang, Deputy Secretary and Mayor of Yucheng municipal committee, Wang Jianguo, Senior vice Mayor of Yucheng municipal committee, Wang Zhiyong, deputy secretary of high-tech development zone of Dezhou attended this event.