From Dec.13th to Dec.14th, the delegation from Korea H&Friends and its partners, accompanied by Kim Dae Yong, vice president of S&K, the first SKD factory of SONGUO in Korea, paid a special visit to Songuo Motors and carried out discussion of cooperation on global logistics transportation system.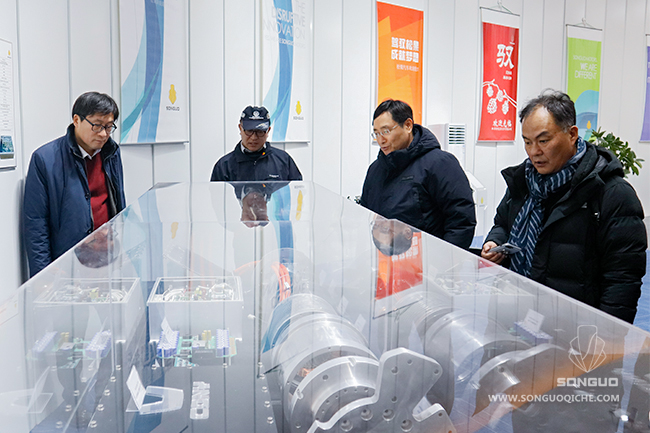 Chairman Zhou and CEO SHIN YONG BOK of Songuo Motors warmly received the Korean delegation and made a friendly discussion on the future strategic cooperation. H&Friends mainly engaged in global distribution and logistics, set up 27 subsidiaries in 16 countries, have partnership with 1500 enterprises around the world, and successfully build up smart global logistics and distribution system with large scale. The strategic cooperation between both sides will help the realization of global business layout of Songuo Motors, strengthen global after-sale service and promote the global AFTERMARKET strategy of Songuo Motors through flexible supply of auto module and auto parts.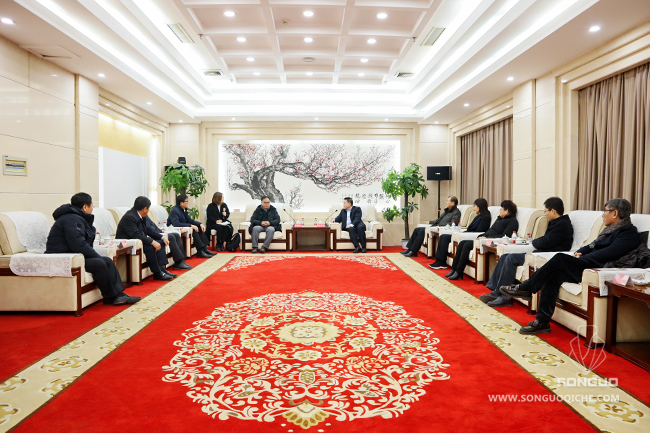 Teng Haiqiang, deputy secretary of Yucheng municipal committee and Yucheng Mayor, Li Chunhou, deputy director of People's Congress, and Wang Zhiyong, deputy secretary of Dezhou high-tech development zone, made a cordial greeting with the Korean delegation in the first guest room of Yucheng Hotel. Mayor Teng, on behalf of Yucheng municipal government, extended his warm welcome to their coming, looked forward to the cooperation between Songuo Motors and H&F, and hoped the two sides can achieve strategic cooperation based on mutual benefit and win-win situation as soon as possible.
SONGUO, H&F and S&K will continue to discuss on the strategic cooperation and build up the partnership in logistics, warehouse and auto parts supply and provide ONE-STOP service.