Vice-Mayor Zhang Chuanzhong made a special research on SONGUO project
On the afternoon of Dec.6th, Zhang Chuanzhong, Party Standing Committee and Senior Vice-Mayor and his group, accompanied by Yucheng relevant government leaders, came to Yucheng to make a special research on the new and old kinetic energy conversion projects.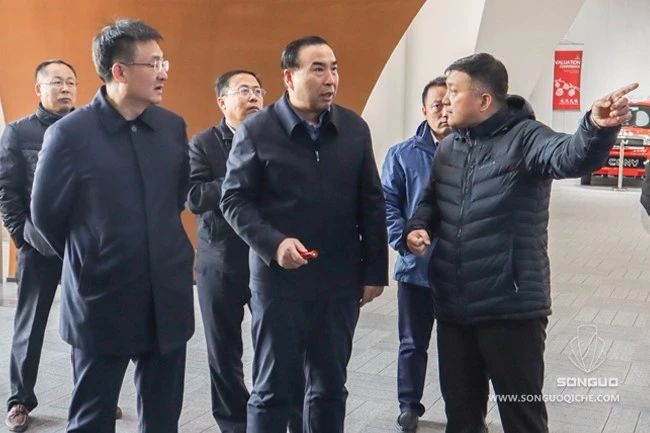 Accompanied by Secretary Zhang Anmin, Secretary-General Li Wenqiang of Yucheng Party Committee, Vice-Mayor Zhang Chuanzhong listened carefully to the work report made by Secretary Zhang Anmin and President Zhou Haiyan of Songuo Motors on the site of New Energy Equipment Industrial Complex, had a well understanding on SONGUO project construction and project planning. He required Yucheng Party committee and municipal government to continue pushing the development of SONGUO project and help to solve the problems facing SONGUO timely and efficiently to ensure the project to be finished as scheduled.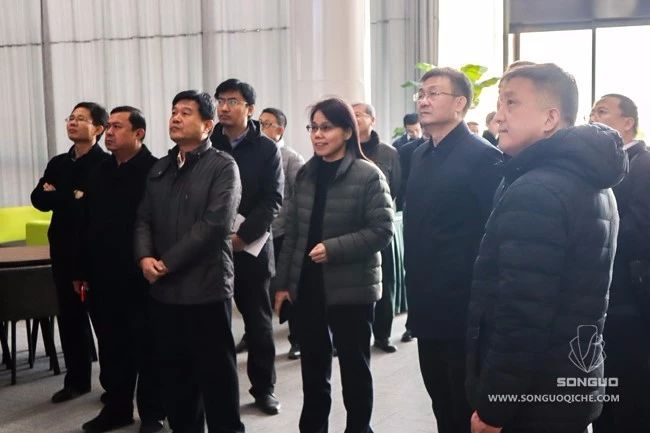 It is a high priority for Dezhou and Yucheng government to promote the construction of new and old kinetic energy conversion projects. Yucheng did a good job in attracting investment and talents by improving environment and achieved good performance. The projects under-building are featured with large investment and tight schedule. Yucheng Party committee and municipal government tried their best to promote the project construction and guarantee the schedule. Yucheng government leaders convened site coordination meeting for several times, required the relevant sectors initiatively to make inspection tour to construction site frequently, strengthen coordination and promotion and provide best service to project construction and enterprise landing. Yucheng government and enterprise shall work together to speed up the project construction and strive to put the project into production as soon as possible.