Yucheng government leaders visited Songuo Motors to convene coordination meeting
The fourth plenary session of the thirteenth communist party of Yucheng was conclude successfully. On the afternoon of Nov.3th, the government leaders of Yucheng Party committee and municipal government, led by Secretary Zhang Anmin and Mayor Teng Haiqiang, carried out investigation on each major project and listened to the work report.
The investigation team successively visited Central Innovative Core Zone, Collaborative Development Industrial Complex, SONGUO motors, etc. and convened a site meeting in SONGUO show room.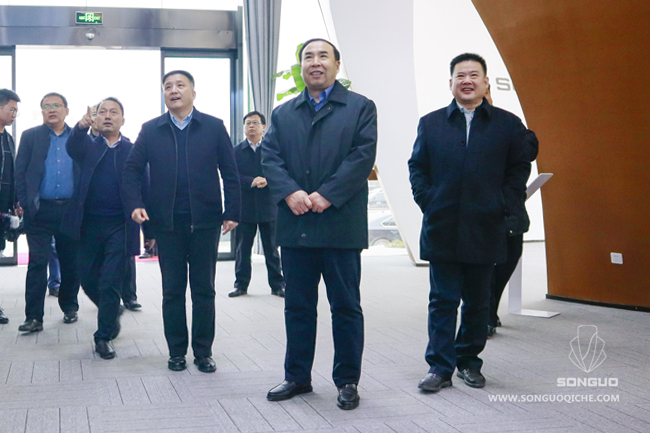 As for the major projects under building, the government leaders provided instructive suggestions and agreed SONGUO motors shall grasp opportunity, overcome difficulties and hardships and strive to finish the first-phase work and usher the supervision and assessment on major project like New and old kinetic energy conversion project at the beginning of 2019 with a fresh outlook.
After the site investigation, Secretary Zhang Anmin made a summary speech and he said SONGUO motors is the major project in Yucheng and also the major assessment project of New and old kinetic energy conversion in Shandong province. The top priority is to speed up the construction, improve green environment and heating facilities to ensure the completion of project as scheduled. Secretary Zhang made a clear division of labor, that is, Mayor Teng Haiqiang, deputy secretary Zhou Liang and deputy director of Li Chunhou will take the leading role to promote the development of SONUO project and provide service and supporting to major project in high-tech development zone. All government sectors will try their best to coordinate with enterprise to complete all tasks with good quality to deliver a satisfactory result to Yucheng.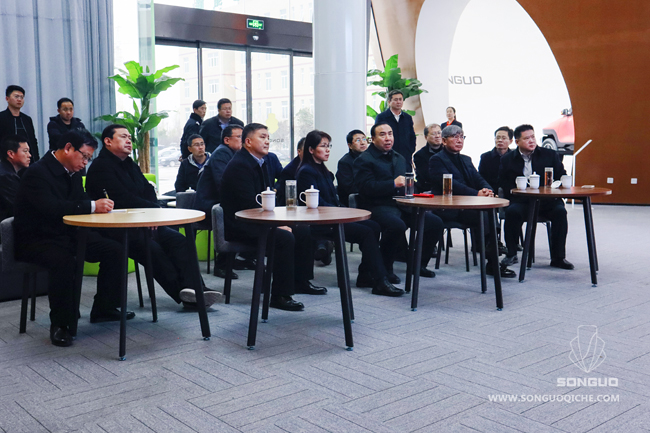 Mayor Teng Haiqiang made a supplementary, emphasized SONGUO project with tight schedule and much task, and required all relevant government sectors shall take every minute and every second to finish the construction as planned. The sectors failing to finish their task as scheduled shall submit description report to Yucheng Party committee and municipal government for record.
This site coordination meeting showed the pragmatic spirit of government leaders as well as their liability and responsibility to private enterprise and regional economic development. It is believed that under the leadership of Yucheng government leaders, SONGUO project and other major projects will grasp the best opportunity, focus on characteristic and take the best use of investment environment to promote Yucheng economic development with higher quality.